Call for Photo Contest Theme for 2023 Calendar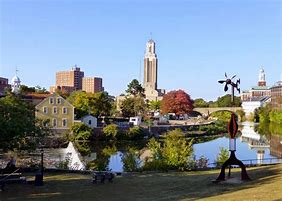 PAWTUCKET – With the successful release of the 2022 City Calendar, now is the time to leave your creative mark for the 2023 Pawtucket City Calendar. Mayor Donald R. Grebien, Photo Contest Organizer Patricia S. Zacks, and the City of Pawtucket call for suggestions on next year's theme. 
According to Zacks, every year a theme is selected and hundreds of photo buffs and Pawtucket students submit entries hoping that their photo is selected to be placed in the calendar. "We want to reach out to the community and get them involved," says Zacks. "This being an obvious way to do so and have a major impact on the photo exhibit. The person who submits the winning theme will be recognized in the calendar." 
Mayor Donald R. Grebien applauds the opening up of the photo contest. "The photo contest is a great way for students, residents and visitors to highlight the beauty of our city from all different perspectives. Pawtucket is an Arts community, and what better way to showcase this than by having the community creatively shape one of the City's most anticipated events." 
Professional photographers will review the submitted entries looking for creativity and topic that has not been used in previous years. Past themes include: 
Uniquely Pawtucket (2021) 
Hiding in Plain Sight (2020) 
Pawtucket Works (2019) 
Pawtucket: A Closer Look (2018) 
The Flavor of Pawtucket (2017) 
Pawtucket's Color Palette (2016) 
Pawtucket: A Different Perspective (2015) 
A Piece of Pawtucket (2014) 
All in a Day's Work (2013) 
The Four Seasons of Pawtucket (2012) 
Reflections of Pawtucket (2011) 
Faces of Pawtucket (2010) 
Doorways & Gateways in Pawtucket (2009) 
Paws (or Pause) in Pawtucket (2008) 
Historic Places in Pawtucket (2007) 
Pawtucket People, Places or Things (2006) 
Discovering Pawtucket (2005) 
Taking Pride in Our Neighborhoods (2004) 
Pawtucket Mills: Our Past and Our Future (2003) 
Photos submitted to this celebrated annual photo contest will be exhibited throughout the Pawtucket Arts Festival in September. Like previous years, all winning photos will be used in next year's City Calendar. 
Suggest your themes to Patricia S. Zacks, The Camera Werks, at psz333@aol.com or send to 766 Hope Street, Providence, RI 02906. Deadline day is February 11, 2022.
Visit Pawtucket City Hall, 137 Roosevelt Avenue, or various municipal sites throughout the City to pick up a copy of the 2022 Calendar while supplies last.