Theatre BY THE SEA ANNOUNCES LOCAL AUDITIONS FOR NON-EQUITY ADULTS FOR 2022 SUMMER SEASON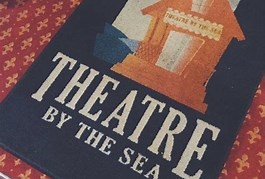 Wakefield, RI – Theatre By The Sea announces Non-Equity Adult Auditions for its 2022 Summer Season. Seeking strong non-union singers, dancers, actors, and actor/musicians. We are especially seeking mature character actors for featured roles throughout the season. Performers must be available for all rehearsal and performance dates. Local talent is strongly encouraged to audition for the following productions: 
Million Dollar Quartet to be presented from May 25 – June 18
Footloose to be presented from June 22 – July 16
Cinderella to be presented from July 20 – August 13
Kinky Boots to be presented from August 17 – September 11
Auditions will be held on Saturday, January 29 and Sunday, January 30, 2022 at:
URI – Fine Arts Building
105 Upper College Rd
Kingston, RI 02881
 
Parking and entrance behind building.
SINGER/DANCER sessions will begin with a dance combo. You may be asked to stay and sing.
Please bring sheet music, in appropriate key, and prepare 16-32 bars which show your range and versatility.
NON-DANCER/CHARACTER ACTOR sessions will be utilized primarily for our older, non-dancing (local) talent as well as actor/musicians interested in Million Dollar Quartet.
Please prepare 16-32 bars in the style of the show in which you are interested.
Auditions are by appointment ONLY.
Beginning Monday, January 17 at 9:00 am, auditionees may sign-up for an audition slot by visiting:
https://www.signupgenius.com/go/10C0F44A8AB2FA3F4C25-nonunion.
Space is limited. Auditionees may only attend one audition session.
Proof of Covid vaccination and a valid ID are required to attend.
Temperatures will be taken prior to admittance.
Auditionees should bring a current headshot and resume stapled together back-to-back. An accompanist will be provided but will not transpose – a cappella is not encouraged. Actor/Musicians interested in Million Dollar Quartet, should sign-up for a non-dancing appointment and prepare a brief demonstration in the style of the role you are seeking.
These auditions are for adults only (18 years and older).
PLEASE NOTE: We will be operating at a very strict, limited capacity. Those auditioning may not enter the building until 15 minutes prior to their scheduled session. Masks will be required at all times, unless instructed to remove it during your audition. Once your audition is complete, you will be asked to leave the building immediately.
Additional information and character breakdowns are available at www.TheatreByTheSea.com. Please email casting.tbts@gmail.com with any questions.
EQUITY ACTORS SHOULD CONSULT THE EQUITY WEBSITE FOR EQUITY AUDITION INFORMATION
Theatre By The Sea is an equal opportunity employer that is committed to equity, diversity, and inclusion in the workplace. Performers of all ethnicities and backgrounds are strongly encouraged to attend this audition.
Theatre By The Sea has had many incarnations since opening on August 7, 1933. Tommy Brent saved the theatre from demolition in 1967 and ran it successfully until FourQuest Entertainment took over the lease in 1988. Following extensive renovations, FourQuest reopened the theatre in the spring of 1989 and continued producing high quality entertainment at the seaside playhouse until the fall of 2003. Bill Hanney purchased the property in 2007 and, with producing partners, successfully mounted a production of A Funny Thing Happened on the Way to the Forum, just six weeks later, reopening the historic theatre on August 8, 2007. Since then, Theatre By The Sea has continued to produce a four-musical subscription season, a late-night cabaret series, a children's theatre festival, and a children's summer theatre camp.