The Attleboro Public Library and Attleboro's 1ABC committee is pleased to announce that Briana Serradas has been named the city's first Poet Laureate.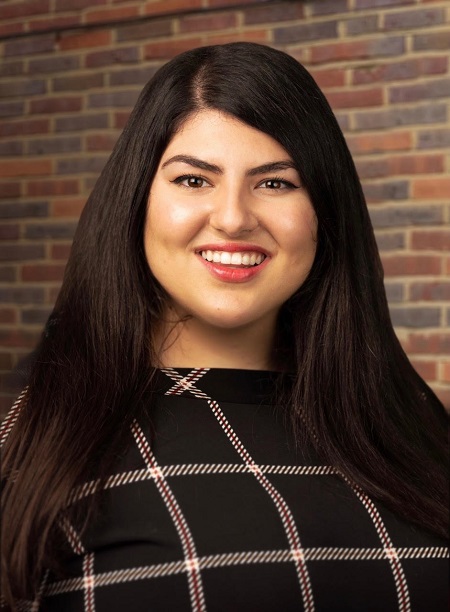 Briana Serradas
Serradas, 22, is a lifelong resident of Attleboro.  She attended the Foxborough Regional Charter School and earned degrees from Vassar College in Political Science and English before returning to the Commonwealth where she works in politics.
An amateur poet, she is currently writing a poetry collection about New England life.
Serradas said, "It is such an honor to serve as Attleboro's poet laureate.  Poetry has meant so much in my life and I am so excited to have the opportunity to share the craft and to show others that poetry doesn't have to be intimidating."
Attleboro Public Library Director, Amy Rhilinger said of the appointment, "After 15 years of Big Read programs and many unique poetry events, Attleboro is excited to have this new opportunity to continue sharing the importance of words and writing with our city.
We believe that our new poet laureate will bring a sense of hope to the community at a time when we could all use something positive in our lives."
The appointment of a Poet Laureate for Attleboro was inspired by last fall's community read of "An American Sunrise" by United States Poet Laureate, Joy Harjo.
A committee composed of Rusty D'Arconte, writer and former Sun Chronicle publisher, Jane Duffy, poetry advocate and retired Attleboro Public Schools teacher, Kelly Reed, English Department Coordinator for Attleboro High School, and Kathleen Rogers, writer and APL Writers Group Coordinator.  
Serradas emphasized her deep love of her hometown, noting in her application essay, "my writing is inspired from the sights and sounds of my childhood, whether that be the checkout line at Stop and Shop or the excitement of getting a cone at Bliss Brothers."
The poet laureate's chief responsibilities will include the creation and reading of poems for specific Attleboro events and occasions, and working closely with the Big Read committee as well as city government officials.
Serradas looks forward to hosting community events in the near future.
Serradas will serve a one-year term.