Hello Neighbors and Friends,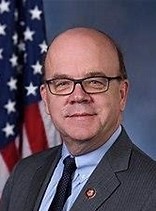 CONGRESSMAN JIM MC GOVERN
Summer is around the corner and with the nice weather and school breaks comes more opportunities to travel. I'm writing to share the latest information about passports from the State Department and tips to make sure your passport application process is as smooth as possible.
If you plan to apply for a new passport or need to replace an expiring one, it is important that you factor in wait times to lessen impacts on your travel plans. Here are the latest updates from the State Department:
Routine service can take up to 11 weeks and Expedited service can take up to 7 weeks to fully process your passport application. But these numbers can change, and you should apply as early as possible.
My team and I remain available to advocate on your behalf. There are steps you can take on your own to move things along, but if you have an emergency situation, call my office and we may be able to help.
The following is important additional information when applying for passports:
Check expiration dates: Before booking travel, check the expiration dates of everyone's passports. Children's passports are valid for 5 years only, and some countries will not allow you to enter if your passport expires within 6 months of your travel dates.
Apply early: If possible, apply at least 6 months in advance of your planned departure date. Consider paying the expedited fee if your trip is within the next 5-6 months. 
Expedited Travel: Adults with valid passports expiring within one year should renew by mail.  Applicants with urgent travel within five days can make an appointment at one of the 26 regional passport agencies. 
Applicants may schedule an appointment to apply for a passport if they are traveling within two weeks or need a foreign visa within four weeks; however, the appointment cannot occur more than five business days before the date of travel, or ten business days if a visa is required.
Send your application using trackable mail, which allows you to track your application before it enters the State Department's system. Consider paying for 1-2 day delivery for your new passport.
Life-or-death emergency?
You can learn more about your options by clicking here
Lookout for scams like social media posts offering to expedite your application or get you an appointment at a passport agency. The only way to schedule an appointment is to call the National Passport Information Center at 1-877-487-2778 or 1-888-874- 7793 (TDD/TTY) from 8:00 a.m. to 10:00 p.m. ET, Monday through Friday.
Track your application by using the state.gov portal
If you plan on traveling this summer, I wish you and your family well. If possible, the most important factor is to plan ahead and budget for any delays that may result from your passport application process. Please don't hesitate to reach out to any of my offices if we can be of assistance.
Safe travels,
James P. McGovern
Member of Congress