And All That Jazz!  The Viktor Schreckengost Mangbetu Award Art Educator Group Exhibition
SOUNDS LIKE LOVE BY SANDY COLEMAN
Community Gallery
Exhibition: June 2nd – 29th, 2022
Art Educator Recognition Ceremony:
   Thurs, June 16th from 5:30-6:30pm
Attleboro Arts Museum
86 Park Street, Attleboro, MA
Free and open to all
"Sounds Like Love" by AAM Art Educator, Sandy Coleman; mixed media on canvas
May 19th, 2022 – Attleboro, MA
Since 2009, the Attleboro Arts Museum has presented the Viktor Schreckengost Mangbetu Award, an annual recognition granted to an outstanding AAM art student. Viktor's legacy continues by saluting the arts achievement, commitment, and visual creativity within our Museum School.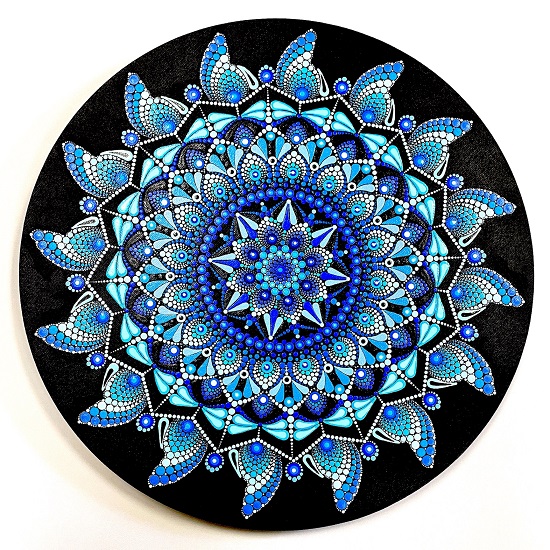 HOMAGE TO VIKTOR BY JACKIE CABRAL
Student recipients have ranged in age since the launch, the youngest only 8 years old at the time of their exhibition. In 2019, the award program was expanded to honor teams of exhibiting students. Each group exhibit spotlighting one of Viktor's areas of interest or an art media that he enjoyed working in.
Viktor's accomplishments as an artist and designer were many, but perhaps his greatest triumph was as an art educator.  He taught for over 70 years at the Cleveland Institute of Art until the age of 93 and successfully influenced and educated several generations of talented young students.
In honor of Viktor's life-long commitment to education we're shifting the 2022 exhibition focus to illuminate those that provide the inspiration and encouragement behind each AAM budding maker and creative – our illustrious artist.