Pawtucket Announces July 3rd Celebration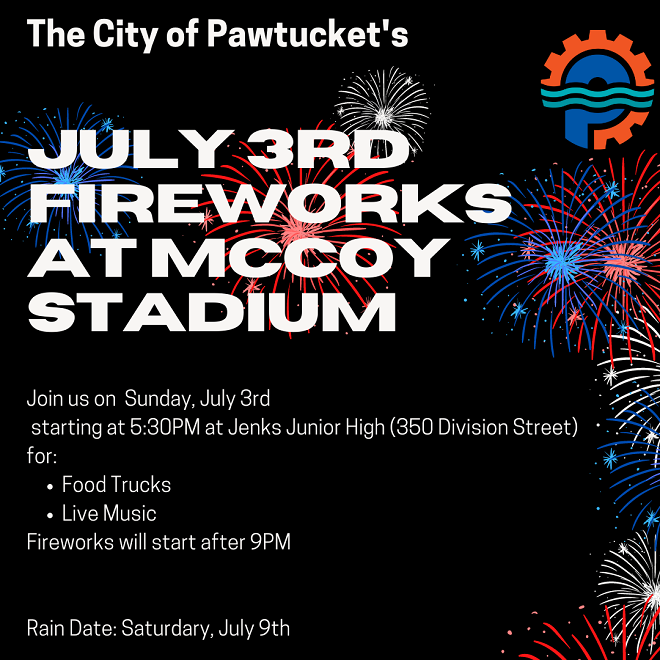 PAWTUCKET- Mayor Donald R. Grebien and the Pawtucket City Council have announced that the City of Pawtucket will be hosting an Independence Day celebration fireworks event at McCoy Stadium to be held on July 3rd at 5:30pm. There will be live music and food trucks parked in the Joseph Jenks Junior High School front parking lot. Fireworks will begin shortly after 9:00pm. 
"We have received many requests from residents to once again host the event over the past several months and are excited to be able to keep this tradition alive for another year," said Mayor Grebien. "This crowd favorite event brings our community together and is something the whole family can enjoy." 
This year's event is structured similarly to last year's extremely successful celebration that welcomed thousands of guests. The stadium will be closed to the public.  
The City has once again engaged with Atlas PyroVision Entertainment Group, Inc. through the Fireworks Committee and the display will be set off from the inside of the stadium to be seen across the city. In case of bad weather, the rain date is Saturday, July 9th. 
The City will be providing more information on the event soon which will be located at www.pawtucketri.com as well as the Pawtucket Mayor's Office official Facebook, Twitter and Instagram.