Water! Science! Art! Rain Harvest Arts Festival Coming to Roger Williams Park October 15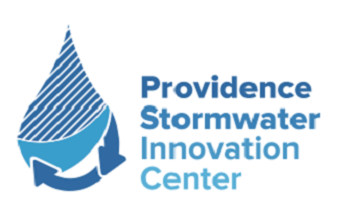 Providence Stormwater Innovation Center to Host
Rain Harvest Arts Festival
A Community Celebration of Water, Science, and Art
Roger Williams Park, 1000 Elmwood Avenue, Providence, RI
October 15, 2022*; 10:00 am to 2:00 pm
Festival Information at Boathouse Lawn
Free and Open to the Public
Join a celebration of water, science, and art at the third annual Rain Harvest Arts Festival hosted by the Providence Stormwater Innovation Center, City of Providence Parks Department, and Rogers Williams Park Conservancy. This free community event in Roger Williams Park celebrates the City of Providence Parks Department's investment in over 40 projects to clean polluted stormwater runoff before it enters the ponds in the park.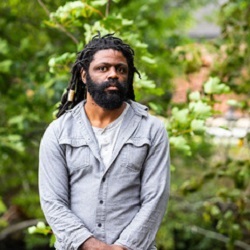 Vatic Astahili Tayari Kuumba [V.A.T.K] photo credit Erin X. Smithers
Their significant efforts to improve water quality in Providence have inspired the festival, which will highlight the importance of clean water in our communities and the impact it has on our lives.
Performances by the ERB (Extraordinary Rendition Band of Providence, the Providence Drum Troupe, artist and educator Vatic Astahili Tayari Kuumba (V.A.T.K.), and spoken word poet Sussy Santana will engage and entertain audiences throughout the festival.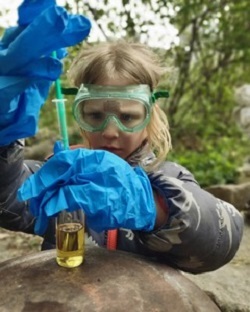 Winslow Kopp tries his hand at water quality sampling at the PSIC. Photo credit: Ryan Kopp
Environmental scientists, educators, and stormwater experts will share their knowledge and encourage public participation with tours of stormwater projects, hands-on workshops, demonstrations, water experiments, bird walks, and more! 
These science-based programs and workshops will be led by experts from the Audubon Society of Rhode Island, The Nature Conservancy, Save the Bay, Woonasquatucket River Watershed Council, US Fish and Wildlife, Narragansett Bay Commission, Groundwork RI, Eastern RI Conservation District, URI Watershed Watch, Rogers Williams Park Museum of Natural History, Bike RI, Horsley Witten, and others.
 Food Trucks will be available near the Boat House for dining convenience in the park.
For more information and a complete schedule of the Rain Harvest Arts Festival performances, workshops, and tours, please visit:
https://www.stormwaterinnovation.org/rainharvestartsfestival
* The festival rain date will be Sunday, October 16, 202
The Rain Harvest Arts Festival is sponsored by Rhode Island Department of Transportation, Horsley Witten Group, Roger Williams Park Conservancy.