Higher Ed Changes in New England's Second Biggest City … and Beyond
Posted October 18, 2022
By John O. Harney
Comings and Goings …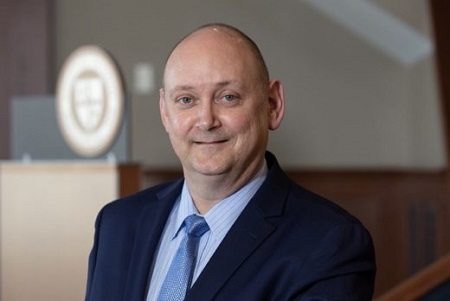 GREG WEINER
The Assumption University Board of Trustees appointed Provost and Vice President of Academic Affairs Greg Weiner to be the college's next president. Weiner has served as the Worcester, Mass. Catholic college's interim president since April, when Francesco C. Cesareo announced his planned retirement.
Worcester Polytechnic Institute appointed Stanley Horton as its director of Title IX in support of the university's strategic work to foster an equitable and positive learning, teaching and working environment free from sex- and gender-based discrimination. Horton formerly was director of student conduct at New England College in Henniker, N.H.
The National Center for Higher Education Management Systems (NCHEMS) named its current vice president, Brian Prescott, to be the national nonprofit group's next president, succeeding Sally Johnstone, who last month announced her plans to retire.
Passings …
Philanthropist Peter Kaiser Davis of Newington, N.H. passed away at age 81 on September 22, following a brief illness. Davis studied at Dartmouth College and the University of New Hampshire before joining the U.S. Marine Corps., where he served as an aviator and retired as a lieutenant colonel.
He then served as a trustee of the Maine-based Davis Educational Foundation, where his philanthropic work included a key role stewarding initiatives such as NEBHE's Higher Education Innovation Challenge.