CATNIP JUNKIES
Day of Dead Halloween Bash
October 29th 6:00 PM
at the 
MEETING HOUSE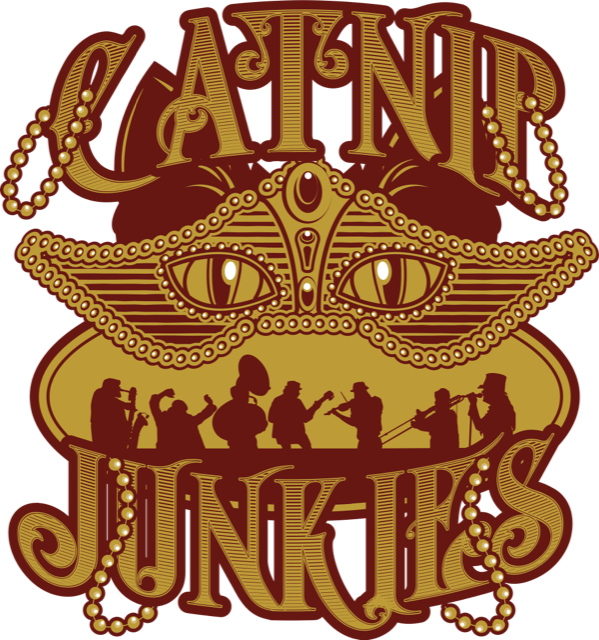 A jubilant, colorful, welcoming; AND chock full of music, laughter, dance, and shenanigans!
Bring in the noise, bring in the FUN! Our show is a BIG GIANT upbeat New Orleans flavored swingin' ragtime party, complete with dancers. We'll play some of YOUR favorite songs with our own twist as well as some of OUR favorite second line and Django jazz straight out of Louisiana!
Dance, Swing, Laugh and Sing along with this show that can best be described only as CONTAGIOUSLY JOYFUL! The Catnip Junkies are a New Orleans Swing band with a cabaret flair! Comedy, dance, sing along's and and more will have you smiling and tapping your toes all night long!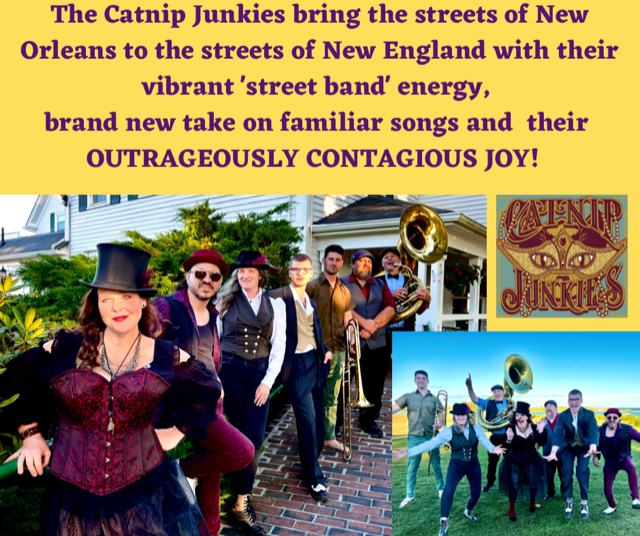 This show will be themed Halloween and the Day o'f the Dead so dress accordingly (skeletons, sugar skulls, masks, Halloween costumes) OR come as you are! ALL are welcome!
Tickets are $25.00