Dear Neighbors and Friends
Turning on the news or scrolling social media is like drinking water from a fire hose. There's so much to see, people yelling over one another and heated partisan division. It's exhausting.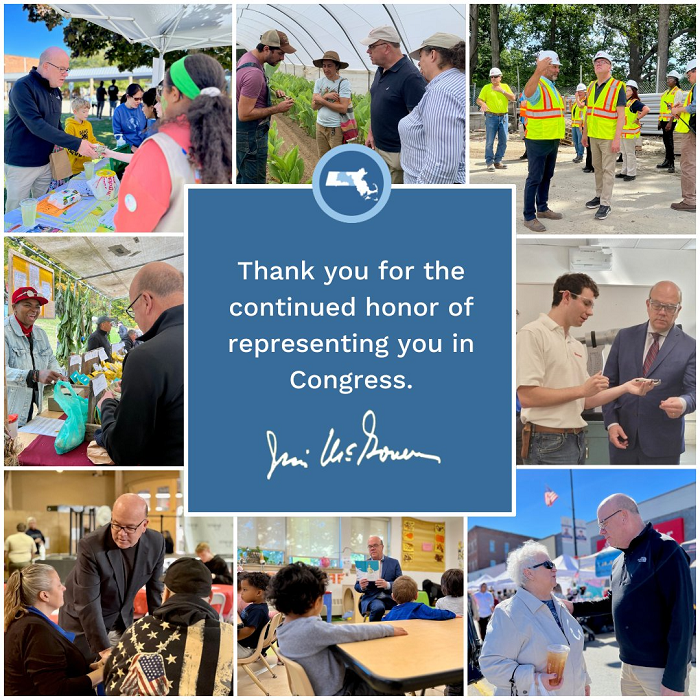 I've always preferred talking with people in-person, to understand what they care about and learn more about their story. It's what pushed me many years ago to start hosting an annual series of conversations called Coffee with Your Congressman to hear directly from you. I'm thrilled to say this year we hosted 13 town halls in every corner of the Second District. Maybe you attended one?
We gathered in libraries and church halls, town offices and senior centers, and even a BBQ restaurant (no, seriously!) to discuss the important issues affecting all of us. Your input created some serious impact. Because of you, I cosponsored new legislation, connected you with community resources and learned a great deal. We agreed, disagreed and we found common ground. But we always remained respectful and that led to some of the best conversations.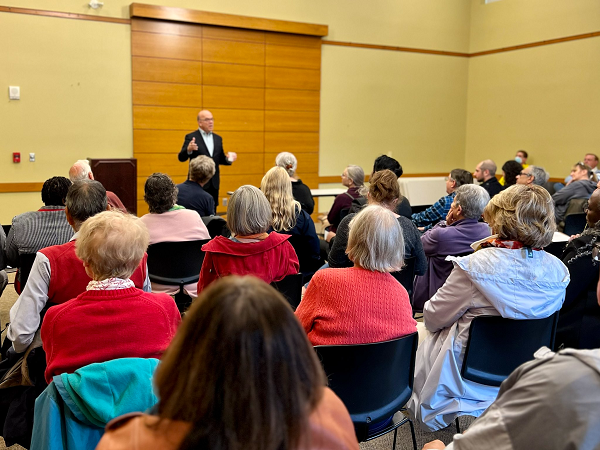 In Sunderland, a man hosting a family from Afghanistan raised the question of protections for asylum seekers. We talked about the need to change America's broken immigration system into something more just and compassionate.
In Orange, we talked about helping the town recover from a massive fire in June. I gave everybody there my word that I would stand with them through this difficult time. And just this month, with the help of State Senator Jo Comerford, State Representative Susannah Whipps and Town Administrator Gabriele Voelker, we announced that $3.4 million of funding from the American Rescue Plan would go directly to support fire cleanup.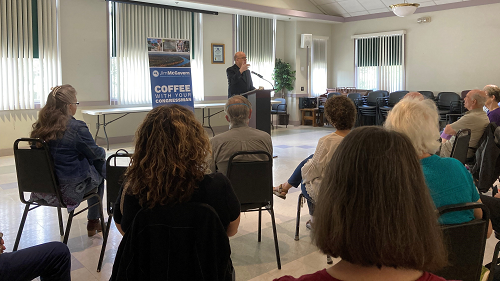 In Grafton, a college student asked me about the future of democracy. I told her that young people are 100% of America's future, and that her generation gave us all great hope. I spoke about the power young people have to create change, to strengthen our democracy, and to push our country to take action on important issues like climate change and college affordability.
You told me you wanted me to fight for lower costs, safer communities, better jobs and wages, and a stronger democracy. You told me to fund Social Security and Medicare, protect access to abortion, and rebuild our broken infrastructure. And I want you to know you can count on me to be in your corner on every one of these issues.
So this email is just to say thank you. It's one of my life's greatest honors representing you in Congress. My favorite part of this job will always be having conversations with you. And while we've wrapped up Coffee with you Congressman for 2022, (don't worry we'll be back next year) I still want to hear from you. Please give one of my offices a call or
 visit my website to share your opinion and learn more about our resources
Thank you for your continued trust in me while I work to serve you.
Sincerely,
James P. McGovern
Member of Congress