Dear Neighbor,
The last couple of years have brought us many challenges, and as we look forward to celebrating Thanksgiving this year with friends and family, I am reminded how much we have to be thankful for here in our capital city.
First, as I reflect on my time in office, I am incredibly thankful to have been trusted to serve as your mayor over the past eight years.
We've made great strides on a number of initiatives that I am thankful to see come to fruition in our city. And this year alone, we've had so many successes together. 
We took major steps to support our vibrant arts and culture community. First, we brought PVD Fest back! It was truly wonderful to celebrate being together downtown once again. We also invested directly in our city's cultural institutions and special events providers through American Rescue Plan Act dollars, helping to ensure that even as we recover from the pandemic, we keep our city the innovative, brilliant and beautiful place that it is. 
We were also able to celebrate the grand opening of the Roger Williams Park Gateway on Broad Street and countless playground and park improvements, including the City's first green schoolyard at Bailey Elementary School and Baxter Park.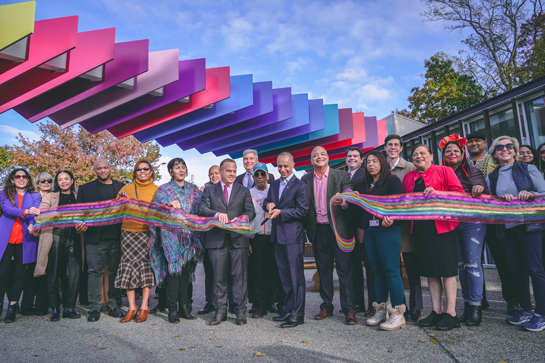 Additionally, just this past week, I was grateful to be joined by members of the Municipal Reparations Commission, the African American Ambassadors Group (AAAG), representatives from United Way Rhode Island and community members to sign the $10 million COVID-19 Equities budget into law. 
These funds will go towards important programs and initiatives with the goal of closing the present-day racial wealth and equity gap.
Last, but certainly not least, I am thankful for each and every one of you who read our newsletters. Whether you are a Providence resident, visitor, or stakeholder from afar, I have appreciated your engagement in our city's happenings during my time in office, and hope you'll continue to stay connected to Providence for many years to come.
From my family and the City of Providence to your family: Happy Thanksgiving!
Sincerely,
JORGE O. ELORZA