RI SCHOOL CHOICE FAIR to FEATURE NATIONALLY RECOGNIZED SCHOOL CHOICE ICONS as KEYNOTE SPEAKERS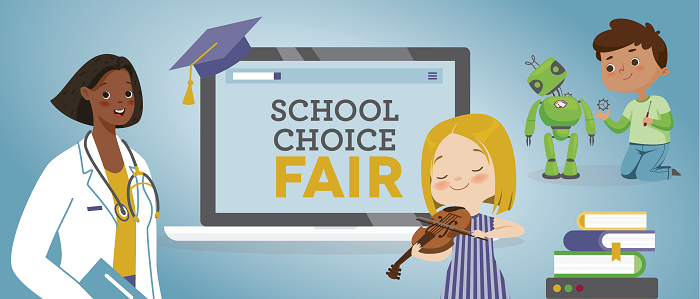 WHO:  Rhode Island Families for School Choice is a local advocacy group, working closely with National School Choice Week, seeking to empower every RI family to choose the educational environment that best meets the strengths and needs of each student by advancing public policies and providing a voice for school choice.
WHAT:  Representatives from Rhode Island Public, Private, Charter, Catholic, Christian, Hebrew, Technical, Virtual and Online schools will be on site to demonstrate their programs to prospective Rhode Island students and families from Pre-K to grade 12.  There will be student-centered activities, door prizes and school vendors who support educational choices.
School choice would enable every RI family to choose the K-12 educational options that best meet the needs of their children.
Every child is unique, and all children learn differently. One size does not fit all! 
Some children might succeed at their local neighborhood public school, while others might prefer a smaller charter, magnet, online, private, religious or home learning environment.
That's why school choice is so important!
RISchoolChoiceNow
LoveWhereYouLearnRI
WHERE:  Crowne Plaza, 801 Greenwich Ave., Warwick, Ballroom and Foyer
WHEN:  12 Noon to 3PM Sunday January 22nd, 2023.
National School Choice Week is January 22nd to January 28th, 2023.