Quonset Muscle Cars Win Big at America's largest invite-only car show.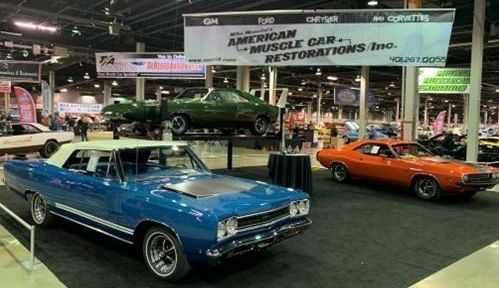 Led by owner Mike Mancini, Quonset company American Muscle Car Restorations, Inc. has competed in the annual Chicago-based Muscle Car and Corvette National competition since 2011. Of the three cars entered this past November (a 1968 Plymouth GTX Convertible, a 1969 Dodge Charger Daytona and a 1970 Dodge Challenger R/T), each received a perfect 1000 out of 1000 possible points, along with other awards. Prior to the 2023 show, only three cars had ever received perfect scores – two of which were also American Muscle Car Restorations entries.
Mancini describes his team's work as "rolling art on wheels" as they turn out automotive masterpieces.
At their Quonset location Mancini and his team of 14 restore an average of 12 cars per year – cars that come to them from customers all over the world.
They first opened their shop at Quonset 14 years ago, with a team of 5 – the business has since grown considerably as their expertise has won them additional awards and "word of mouth" spreads.
"At Quonset we have a quiet location to do our road testing and tuning – without fear of breaking down on a main road or dealing with traffic," said Mancini "We basically have our own test route here."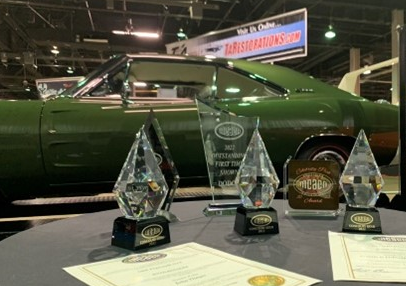 MotorTrend
Rare Muscle, Wing Cars, Barn Finds, and More at the 2022 MCACN Show