Providence Children's Museum Opens New Exclusive Exhibit: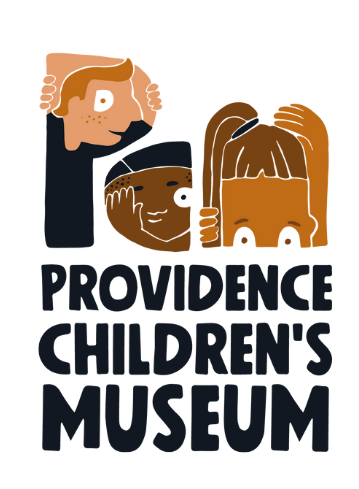 What is Possible is Here Now by local artists Megan and Murray McMillan Providence, RI –
Providence Children's Museum (PCM) will host the opening of its new exhibit What is Possible is Here Now, part of its Creativity Initiative, on March 8 from 5:00 – 7:30 PM.
What is Possible is Here Now is an exclusive video installation created by artists Megan and Murray McMillan for PCM as part of its Creativity Initiative, which commissions artists to make artwork for the museum that connects with children.
"It's a unique twist that our final Creativity Initiative Installation features artists who are parents working with their children to create art," says Executive Director Caroline Payson.
"Having the McMillans create an installation is a wonderful capstone to the project."
As children, the McMillans each created their own imagined worlds underneath furniture, using reappropriated objects that populated their families' homes.
Evoking these dining tables settings from their own childhood, the McMillans worked collaboratively with their two children on a series of videos incorporating a lexicon of objects like the ones they remembered from their own childhood to create What is Possible is Here Now.
Three of these videos are featured in the installation for the exhibition at PCM.
"We want our viewers to be themselves in this space and engage in behaviors and movements that they intuitively understand," say the McMillans.
"As we have evolved as artist-parents, we've observed the importance of a light hand when establishing an environment compatible with play.
Increasingly, we are interested in creating narratives that are dictated, indirectly and passively, through the design of projects themselves: performative sets, activated by the movement and action of the performers.
" Megan and Murray McMillan are multidisciplinary artists who create projects that incorporate video, installation, photography, and performance.
The McMillans have exhibited their largescale video installations at Mass MoCA in Massachusetts, the Kunsthallen Brandts Museum in Odense, Denmark, The State Museum of Contemporary Art in Thessaloniki, Greece, The RISD Museum in Rhode Island, the Institute of Contemporary Art at MECA in Maine, and the deCordova Museum in Massachusetts.
Their work has been included in numerous group exhibitions, film festivals, and international biennials. For up to the minute information, check out PCM's website and social media channels. For inquiries, photos, press previews and interviews, please contact Annelise Conway, Director of Development and External Relations at
conway@providencechi ldrensmuseum.org
Advanced ticketing is available now, while a limited number of walkup tickets will be available on the day of the event.
Visit PCM's social channels and website at
www.providencechildrensmuseum.org
for more information. or to reserve your spot.
The Providence Children's Museum serves children and adults of all backgrounds and from all communities. Its focus is on children, ages 1 to 11, and the adults who care for them by presenting hands-on, play-based exhibits and programs that explore arts, culture and science, technology, engineering, and math.
PCM's Creativity Initiative is a three-year, museum-wide project beginning this summer.
The project galvanizes Rhode Island's creative community in service of all children. The Initiative includes a series of temporary exhibits encouraging local makers to design spaces that will build creative confidence and problem-solving skills by actively engaging our visitors and their families.
The Creativity Initiative is funded by the National Endowment for the Arts, the Carter Family Charitable Trust, The Norman & Rosalie Fain Family Foundation, June Rockwell Levy Foundation, The Malin Family Foundation, The Carol Peterson Foundation, and the Rhode Island State Council for the Arts.
What Is Possible Is Here Now was funded in part by Roger Williams University and Tufts University. Megan and Murray McMillan are multidisciplinary artists who have been collaborating since 2002.