RIHS Announces 26th Season of Concerts Under the Elms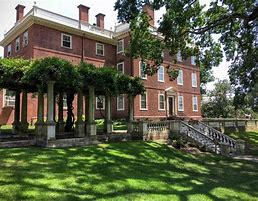 (PROVIDENCE, R.I.) – The Rhode Island Historical Society will kick off the 26th season of its beloved Concerts Under the Elms series on Thursday, June 30th at 6:30 p.m.
The six-week series, hosted on the newly-revitalized Great Lawn of the John Brown House Museum, will feature a lineup of returning favorites and first-time performers.
Each evening will also feature a specially selected food truck.
Concerts are free for RIHS members and $10 for nonmembers. Membership packages start at $40. Guests are welcome to bring chairs and coolers. 
Concerts Under the Elms are made possible by AAA Northeast, along with Brown University and Esten & Richard Insurance, B101, and Opt Eyewear.
The Schedule
June 29: Greystone Rail: Greystone Rail features fiddle, banjo, guitar and bass to create classic bluegrass and country music.
Food provided by Little B's BBQ.
July 6: Atwater-Donnelly: Atwater-Donnelly provides a unique and thrilling blend of traditional American and Celtic folk music.
Food provided by Nanu Burmese Fusion.
July 13: Bay Swing: Bay Swing is an outstanding jazz ensemble in the style of Django Reinhardt and Stephane Grappelli, playing Bossa Nova and Blues.
Food provided by Incred-a-bowl.
July 20: The Good Living Band: The Good Living Band is a powerhouse quartet from northern Rhode Island with a vast catalog of favorites from "Friday I'm in Love" to "Ventura Highway."
Food provided by Gnarly Vines.
July 27: Nickel Jukebox: Nickel Jukebox is a Rhode-Island-based "mostly Motown" band celebrating great music from Detroit including Stevie Wonder, The Supremes, Marvin Gay, and more.
Food provided by JaPatty.
Aug. 3: Funkademic: Funkademic is a musical ensemble based in Providence, playing funk, soul, and R&B on period-correct instruments.
Food provided by Matilda Empanadas.