FirstWorks to Receive $60,000 Grant from the National Endowment for the Arts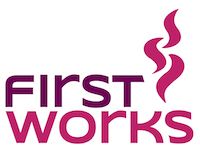 Award to support projects expanding on FirstWorks' multi-year Raise Your Voice theme, celebrating diverse voices through live performance and community engagement 
 Providence, RI—FirstWorks, a Providence-based nonprofit dedicated to connecting art with audiences, was approved for a $60,000 Grants for Arts Projects award from the National Endowment for the Arts (NEA). This project will include three cornerstone programs with distinguished artists who will engage Rhode Island audiences. 
FirstWorks' project is among 1,130 projects across the country that were selected to receive funding totaling more than $31 million during this second round of Grants for Arts Projects fiscal year 2023 funding. 
"The National Endowment for the Arts is pleased to support a wide range of projects, including FirstWorks' project, demonstrating the many ways the arts enrich our lives and contribute to healthy and thriving communities," said NEA Chair Maria Rosario Jackson, PhD. 
"These organizations play an important role in advancing the creative vitality of our nation and helping to ensure that all people can benefit from arts, culture, and design." 
"We are deeply grateful to the National Endowment for the Arts for their support of FirstWorks and our work to develop community-wide projects with arts at the epicenter," said Kathleen Pletcher, FirstWorks Executive Artistic Director.
"The grant projects will exemplify FirstWorks' core values of inclusivity and engagement, from free, open-air stages in Roger Williams Park and Downtown Providence this summer, to a residency encompassing live performance and education this fall. We look forward to widening the circle for all to participate." 
The project will begin with the return of FirstWorks Summer Beats concerts. The two free concerts at Roger Williams Park Bandstand will feature the multi-generational Garifuna Collective from Belize on June 25, 2023, and bhangra funk titans Red Baraat on July 23, 2023.
For event details visit firstworks.org
For more information on other projects included in the NEA grant announcement, visit arts.gov/news
About FirstWorks  
FirstWorks is a non-profit based in Providence, Rhode Island whose purpose is to build the cultural, educational and economic vitality of its community by engaging diverse audiences with world-class performing arts and education programs. Since 2004, FirstWorks festivals, performances and programs have attracted more than 700,000 participants.
During its 2021-22 season, FirstWorks produced 52 arts education events reaching over 2,000 Rhode Island youth. New Virtual Learning online platforms furthered FirstWorks educational reach and engaged over 20,000 views from students, educators, and families.
FirstWorks is the founding partner of PVDFest and has collaborated with the City of Providence to curate and produce the City's free, signature arts celebration since 2015.
In June 2022 the three-day festival drew 115,000 people downtown to experience local and world-class artistry across nine stages, resulting in deep economic impact within the City of Providence and generating over $3 million in total expenditures.
The festival has employed over 4,000 artists since its beginning. Embracing collaboration,
FirstWorks has fostered over 90 community partnerships across business, social service, government, arts and education sectors.
Visit 
to learn more.