RHODE ISLAND SENATE PAC
Friend,
Throughout my time in the Senate, my commitment to growing Rhode Island's economy and making our state a better place to do business has never wavered. A strong economy lifts up families, helps communities prosper, and enables leaders at the state level to address so many other critical areas of need.
For Rhode Island to thrive in the 21st century, we need to create an environment that allows workers and businesses to thrive, too. We need to connect workers with the training and skills to fill good, family-supporting jobs in growing sectors, like the blue and green economies, and we need to build a workforce that meets the needs of today's employers.
Real Jobs Rhode Island is a real success story when it comes to our workforce efforts, and I have been proud to champion this program since it was created in 2015. This week, the Senate approved my proposal to make Real Jobs RI permanent, and I'm hopeful this is the year we'll get it done.
What is Real Jobs RI? It's an industry-driven program that connects workforce development efforts directly with businesses, helping to train workers in today's skills and place them in positions of need.
It's a win-win all around. Businesses can compete globally, workers can get the training and careers they want, and the state's economy flourishes.
I'm grateful to my colleagues in the Senate for advancing my Real Jobs RI legislation, and I'm thankful for the support Governor McKee and Speaker Shekarchi have shown for this program in the past. Let's make Real Jobs RI permanent and build on its success for years to come.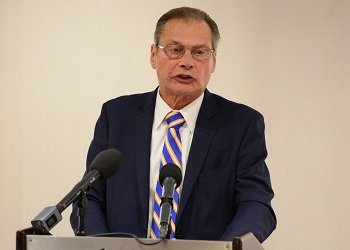 Sincerely,
Donny