FESTIVAL BALLET PROVIDENCE PRESENTS ITS ANNUAL HOLIDAY PRODUCTION OF THE NUTCRACKER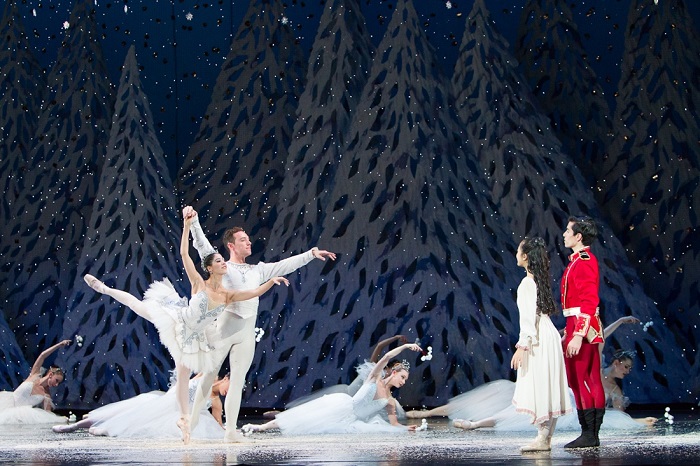 Don't miss the magical experience for the whole family as dancing snowflakes and treats from the Kingdom of Sweets light up the stage
Providence, RI – (December 17, 2018) – It's not too late to purchase tickets to Festival Ballet Providence (FBP)'s annual presentation of The Nutcracker.  This magical holiday adventure will take place this weekend, December 21-23, 2018 at the Providence Performing Arts Center.  Set to Pyotr Ilyich Tchaikovsky's breathtaking score, FBP's The Nutcracker will enchant the entire family with festive sets, elegant costumes, and the timeless tale of holiday celebration.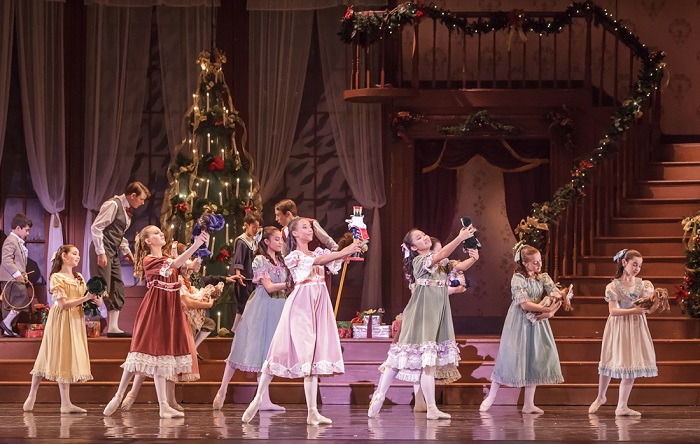 For 19-years, FBP's Nutcracker dog, Archie, has pranced across the stage in the opening scene of the ballet.  He has announced his retirement but he wanted to give his final bow to the many fans who have come to see him perform year after year – and to keep his eye on the three very special dogs who will be replacing him – Teddy, (a Welsh Corgi), Phoebe (a Petite Golden Doodle) and Bronx (a Golden Retriever).   
On Sunday, Archie will give his 150th performance in the show and while we bid farewell to him, we also warmly welcome several newcomers to the PPAC stage.  
Nine new dancers joined the FBP roster this fall, hailing from locales across the globe. These talented new additions will perform major roles in The Nutcracker, including Brazilian-born João Sampaio as the regal Cavalier to The Sugarplum Fairy, Seattle-native Charlotte Nash as the elegant Dew Drop Fairy in the Waltz of the Flowers, and Jay Markov of Phoenix, Arizona as the Nutcracker himself!
No holiday season is complete without a visit from Herr Drosselmeyer and a dance around the Land of Sweets. This weekend, share in the magic and wonder of the holidays with a journey into the world of FBP's The Nutcracker!
FESTIVAL BALLET PROVIDENCE PRESENTS
THE NUTCRACKER
Music: Pyotr Ilyich Tchaikovsky
Choreography: Mihailo Djuric
Fri. Dec. 21, 2018 – 7:30pm
Sat. Dec. 22, 2018 – 2:00pm
Sat. Dec. 22, 2018 – 7:00pm
Sun. Dec. 23, 2018 – 1:30pm
Providence Performing Arts Center
220 Weybosset St., Providence RI 02906
$25, $38, $55, $68, $85
Tickets available Sept. 4, 2018
All patrons, regardless of age, must have a ticket for entry.
Groups 10+ call 401-574-3162
Approx. 115 minutes including one twenty-minute intermission.