Friends of the Plainville Public Library, Inc.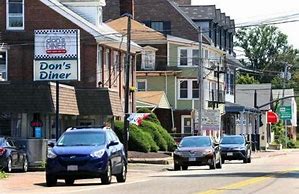 Mini Book Sale
          The Friends of the Plainville Public Library have an on-going book sale in the Friends' Hallway, and, since we did not have a Summer Book sale, we have set up tables in front of the circulation desk for the rest of the year.
New donations are added every Monday.
We are also selling puzzles, CDs, and DVDs. Prices for hardcover/trade & CDs $1, mass market & children's books .50, DVDs & Books on CD $2 and puzzles .25-$3.
We also have books of gift giving quality, which are priced slightly higher (.75-$5). We also have a good selection of Summer Reading books for several school districts which are available to purchase for $1.
We may have some of the required/optional reading suggestions.
The Plainville Public Library hours are Mondays-Thursdays 10-12 and 1-3, Wednesdays 4-7 and Fridays 2-5.
Stock up now for the fall and winter.
          Donations of items may be dropped off at the library during normal library hours throughout the year. The Plainville Public Library is located on Rte. 1A at 198 South St. For further information, you may call the Plainville Public Library at 508-695-1784 or checkout our web site at
www.plainvillepubliclibrary.org