Hello friend,
GINA RAIMONDO
There is a lot going on these days, and it's easy to miss things. That's why I wanted to put together a quick recap for you of the new announcements from the past week.
If you know someone who wants to stay up-to-date on the latest measures Rhode Island is taking to stop the spread of COVID-19, send them this link: lp.constantcontactpages.com/su/eYMG9tf . The better we all stay informed, the better we'll be able to keep ourselves, our families, and our friends safe from COVID-19.
FLU VACCINATIONS
This flu season, vaccination is going to be more important than ever. We cannot let our emergency departments and our healthcare system get overrun by waves of people dealing with the flu while the healthcare system is also dealing with COVID. 
We're partnering with organizations so that everyone can quickly and easily get their flu shot, with a particular focus on areas that are hardest hit by COVID. We're also going to be setting up clinics at COVID testing sites for people who are asymptomatic. Even if you don't have insurance, you will still be able to get a flu shot at no cost. We've ordered 150,000 more doses of flu vaccine this year than we usually do, and we're ready to bring more vaccine into the state if it's needed.
CRUSH COVID
There's a new update available for CRUSH COVID on the Apple App Store and Google Play. This update includes a new symptom tracking tool that can tell you if you should self-isolate or not, and track and log symptoms not just for yourself, but for up to 10 people in your household. 
And yesterday, we launched "Screen and Get Away" — a chance to win a free night's stay at a hotel in Providence. Entering is easy. We're asking Rhode Islanders to download CRUSH COVID, complete your Symptom Diary, and submit a screenshot for seven consecutive days to enter for a chance to win a night's stay at the Renaissance, the Dean or Hotel Providence. Contest details including eligibility and instructions can be found here .
BACK TO SCHOOL FORUMS
This week, joined by the Department of Health's Dr. Jim McDonald and Barbara Cottam, Chair of the Rhode Island Board of Education, we devoted our entire forum to answering some of the questions submitted by more than 100 students on topics like social distancing, graduations, and how to wear your mask without getting your glasses all fogged up. You can watch it here .
This was our last Back to School forum, but you can watch all of the previous conversations on my Facebook page. Over the past few months, Commissioner Infante-Green and I have talked to a wide range of experts, from local child psychologists to Dr. Anthony Fauci, about what school is going to look like this year. I hope we've answered your questions along the way and that what you've heard has helped you feel more comfortable sending your children back to school this fall. 
I hope you find this recap helpful. It's so important that everyone stay engaged and informed so that we can all stay safe and healthy. I'll be back on TV with more updates Wednesday at 1 p.m.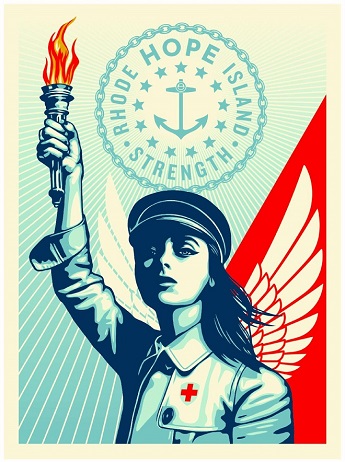 We're all in this together.
Gina Raimondo
Governor
P.S.: Information is our greatest weapon in the fight against COVID-19. If you or someone you know wants to sign up to receive these emails, you can use   this link .