CALL TO MAKERS
Community Art Contest & Exhibition
Registration for re-Tree submission closes on November 13 th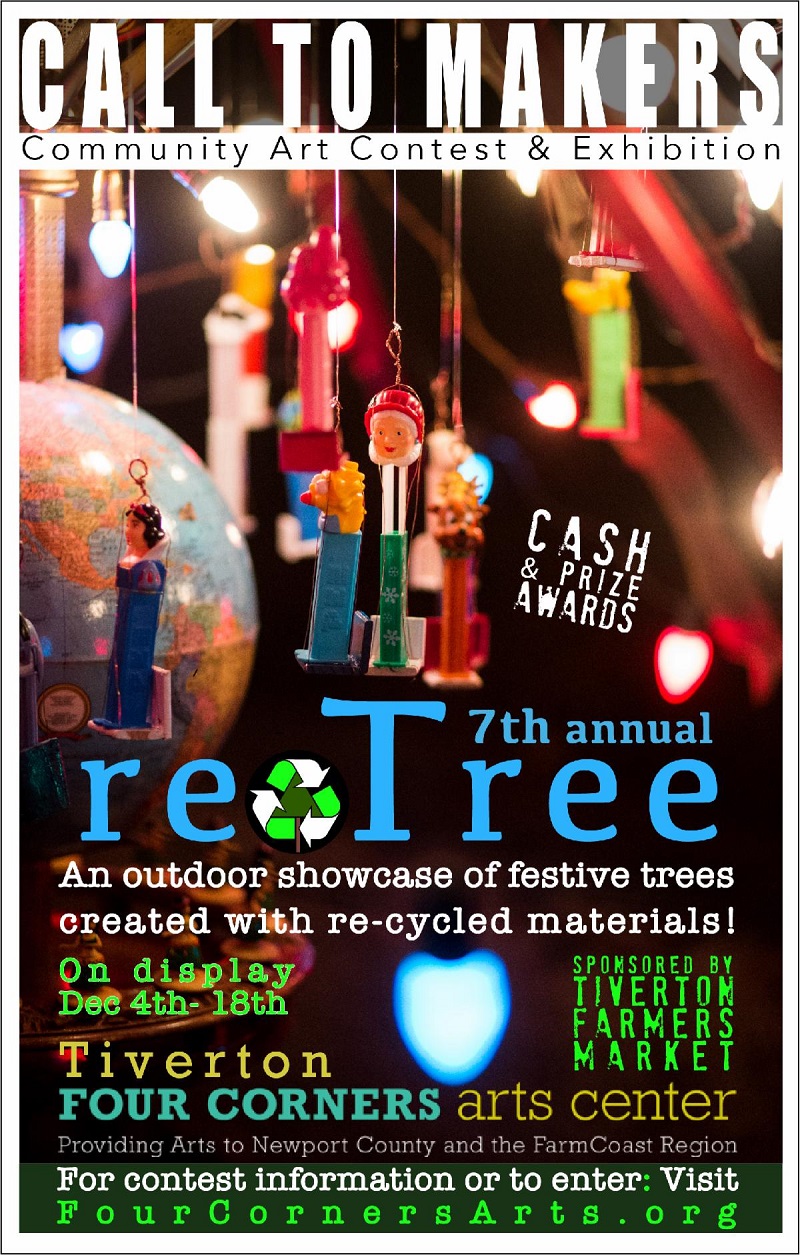 Festive Showcase of Trees Created with Recycled Materials.
On Display December 4th -December 18th
Generously Sponsored by Tiverton Farmers Market
This "Call to Makers" goes out to families, individuals, community businesses, artists and arts enthusiasts of all ages! All "re-Trees" will be labeled with a 4×6 plaque stating the name(s) of creator(s) or businesses. Last year's Best in Show re-Tree was created by the Tiverton Senior Center.
This showcase of re-Trees will be dispersed throughout the grounds of Tiverton Four Corners and will open on Bright Night December 4 th 4-7pm. There is a cash prize of $150 awarded for  Best in Show  and in addition the  Popular Vote  winning re-Tree will receive a prize package of items from Four Corners businesses at the closing reception on December 18th.
.
Visit FourCornersArts.org to register and learn more about the event.
Basic requirements for trees are:
-must be composed of 90% recycled,  reclaimed or repurposed materials
-must light up using LED or Solar lights
-must be outdoor friendly and secure when standing.
-trees should be no smaller than 5 feet and no taller than 9 feet.
-must be installed by Bright Night on December 4 th  for the initial judging and must be maintained
until December 18 th  to be considered for the popular vote.
Visit FourCornersArts.org
or Click the Button Below to ENTER