WORCESTER ART MUSEUM WAM Lights Up for FREE Hanukkah Community Day Celebration! Partnering with the Worcester JCC and the Jewish Federation of Central MA Worcester.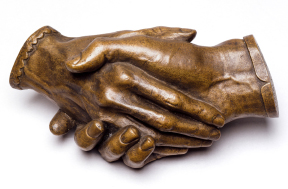 Hanukkah returns to the Worcester Art Museum (WAM) with a FREE day of performances and programs for all ages. Hanukkah is the eight-day "festival of lights" celebrated through the lighting of menorahs. WAM's Hanukkah celebration will have activities for all ages, including Klezmer music, live latke-making demonstration, story times in the library, art activities, and discussions about the traditions and history of Hanukkah.
All are invited to join this Community Day celebration on Sunday December 5, 10 am – 4 pm. WAM partners with the Worcester JCC and the Jewish Federation of Central MA to host this full day of programming that commemorates this "festival of lights." Hanukkah celebrates the rededication of the Holy Temple in Jerusalem in the second century BCE.
This popular Jewish holiday is celebrated with a nightly menorah lighting to mark the miracle of the one-day supply of oil lasting for eight days. "Hanukkah at WAM is made possible by our wonderful partnership with the Worcester JCC," says Aileen Novick, Manager of Education and Public Programs at the Worcester Art Museum.
"It's a time for the community to gather and learn about this holiday and celebrate with fun activities for the whole family."
Events Schedule All programs and activities listed below are free with admission unless otherwise indicated, and held at the Worcester Art Museum, 55 Salisbury Street in Worcester, MA. Masks are now required for all visitors, age 5 and over, to the Worcester Art Museum, regardless of vaccination status.
Museum parking is free, but limited.
For directions and a map of additional parking around the Museum, visit:
http://www.worcesterart.org/information/directions/
Scavenger Hunt 10am – 4pm, pick up list at Salisbury or Lancaster Entrances Search for paintings of light throughout the galleries and see if you can find them all!
The Broken Candle 11am – 12:00pm & 2:00-3:00 pm, Conference Room Watch a 9 minute animated video of the heartwarming tale of Nira, a broken Hanukkah candle who becomes the shamash ("lead candle" of the Hanukkah) on the last night of the Festival of Lights.
Showing continuously.
Neumann Exhibition Docent Tours 11am & 3pm, Meet in Lancaster Lobby Join the WAM docents for a tour of the popular exhibition What the Nazis Stole from Richard Neumann (and the search to get it back).
Potato Latke Cooking Demo with Matthew Kline 11:30am – 1pm, Café Learn the traditions of latke, a pancake or fritter often made during the celebration of Hanukkah, and watch a live cooking demonstration.
WORCESTER ART MUSEUM Grub Guru Food Truck 11:30am – 2:30pm, Lancaster St Step outside our Lancaster entrance and savor the delights of Middle Eastern cuisine, available for purchase from the Grub Guru food truck.
Storytime in the Library PJ Library, a program of the Harold Grinspoon Foundation, hosts several story times to share the traditions of Hanukkah. Learn more about PJ Library here. · 11:30am: When Mindy Saved Hanukkah · 12:15pm: Queen of the Hanukkah Dosas · 1:30 pm: The Golem's Latkes · 3:00pm: The Runaway Latkes Wacky Hanukkah Menorahs through the Ages 12:15 pm,
Conference Room Join Rabbi Valerie Cohen of Temple Emanuel Sinai and learn about some of the more unusual Menorahs throughout history.
Monuments Men and Their Connections to the Worcester Art Museum 1:00 pm, Conference Room James A. Welu, Director Emeritus of the Worcester Art Musuem, will give a special talk on the Museum and its connections to art restitution. Klezmer Nutcracker performance 2 pm Renaissance Court
Enjoy a live performance by the Shirim Klezmer Orchestra in the grand Renaissance Court. Drop in Art Activities 11 am – 3 pm, Studio 101-102 Stop by the studio and decorate dreidels or try the Hanukkah stained glass project, fun activities for all ages, interests, and abilities.
Menorah Display All day in the Lancaster Lobby Learn the stories behind the menorahs on display, courtesy of the Worcester JCC. Dreidel Games
All day in the Lancaster Lobby Test your skills at spinning the dreidel in this traditional game of a four-sided spinning top played during Hanukkah. Celebrations
Wrap up 3 pm, Renaissance Court Join Rabbi Aviva Fellman from the Congregation Beth Israel for the conclusion of Hanukkah celebrations.
WORCESTER ART MUSEUM About the Worcester JCC The purpose of the JCC is to provide the Greater Worcester Community with the highest quality educational, health, wellness, social, and recreational programs for people of all ages, guided by Jewish values and culture in an environment that is safe, welcoming, and respectful to all.
About the Worcester Art Museum The Worcester Art Museum creates transformative programs and exhibitions, drawing on its exceptional collection of art. Dating from 3,000 BC to the present, these works provide the foundation for a focus on audience engagement, connecting visitors of all ages and abilities with inspiring art and demonstrating its enduring relevance to daily life.
Creative initiatives— including pioneering collaborative programs with local schools, fresh approaches to exhibition design and in-gallery teaching, and a long history of studio class instruction—offer opportunities for diverse audiences to experience art and learn both from and with artists.
Since its founding in 1896, the Worcester Art Museum has assembled a collection of 38,000 objects: from the ancient Near East and Asia, to European and American paintings and sculptures, and continuing with works by contemporary artists from around the world. WAM has a history of making large scale acquisitions, such as its Medieval Chapter House, the Worcester Hunt Mosaic, its 15th-century Spanish ceiling, and the Flemish Last Judgment tapestry.
In 2013, the Museum acquired the John Woodman Higgins Armory Collection, comprising two thousand arms and armor objects. It continues to commission and present new works, such as 2019's exhibition, With Child: Otto Dix/Carmen Winant.
For more information about the Worcester Art Museum, visit worcesterart.org. The Worcester Art Museum, located at 55 Salisbury Street in Worcester, MA, is open Wednesday through Sunday from 10 a.m. to 4 p.m. Admission is $18 for adults, $14 for seniors 65+ and for college students with ID. Admission is free for Museum Members and children ages 0-17.
On the first Sunday of each month, admission is free for everyone. Museum parking is free. Tickets may be purchased in advance at worcesterart.org. Visitors are advised to check the Museum website for visiting requirements related to COVID-19.