Seven Stars Bakery Employees at All Five Café Locations in Rhode Island Win Voluntary Union Recognition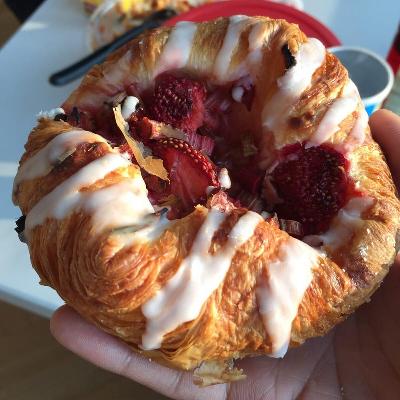 The announcement comes after an overwhelming majority of café employees delivered letters calling on the company to respect their wishes to unionize and to voluntary recognize
Providence, RI – United Food and Commercial Workers (UFCW) Local Union 328, which represents 11,000 workers in a variety of industries in Massachusetts and Rhode Island, announced that the hardworking baristas, counter staff, keyholders and re-stockers employed at all five (5) Seven Stars Bakery locations in Providence, Rumford and Cranston, Rhode Island, won voluntary union recognition.
On Monday, June 20th, Seven Stars owners Bill and Tracy Daugherty announced to employees their decision to voluntarily recognize.
The announcement follows organizing efforts from employees at all five (5) locations where an overwhelming majority of café workers delivered letters requesting union recognition.
Grace Harvey, a barista at the Broadway location, stated, "We're so excited that Seven Stars has chosen to voluntarily recognize our union and that we'll soon begin negotiations. This would not have been possible without the support we have received from the community. We value the strong connections we build with our customers each day and appreciate all of their continued support."
Natasha Brennan, a barista at the Point St. location, added, "I am so excited about our recognition from the company. All of us love our jobs and love each other. As Seven Stars continues to grow with more locations, we want ourselves and our future coworkers to have better protections, wages, and benefits. Unionization ensures this for everyone."
Sam Marvin, Director of Organizing at UFCW Local 328, added, "We are so proud of the solidarity Seven Stars workers have shown for each other throughout this process. This would not have been possible without their strength, courage and commitment. We welcome and applaud the company's decision to recognize the workers' request and look forward to productive negotiation sessions that will strengthen both the futures and workplaces of Seven Stars workers."
UFCW Local 328 represents over 11,000 workers in a range of industries across Rhode Island and Southeastern Massachusetts.