NEBHE to Host Leadership Summit on Open Education and Equity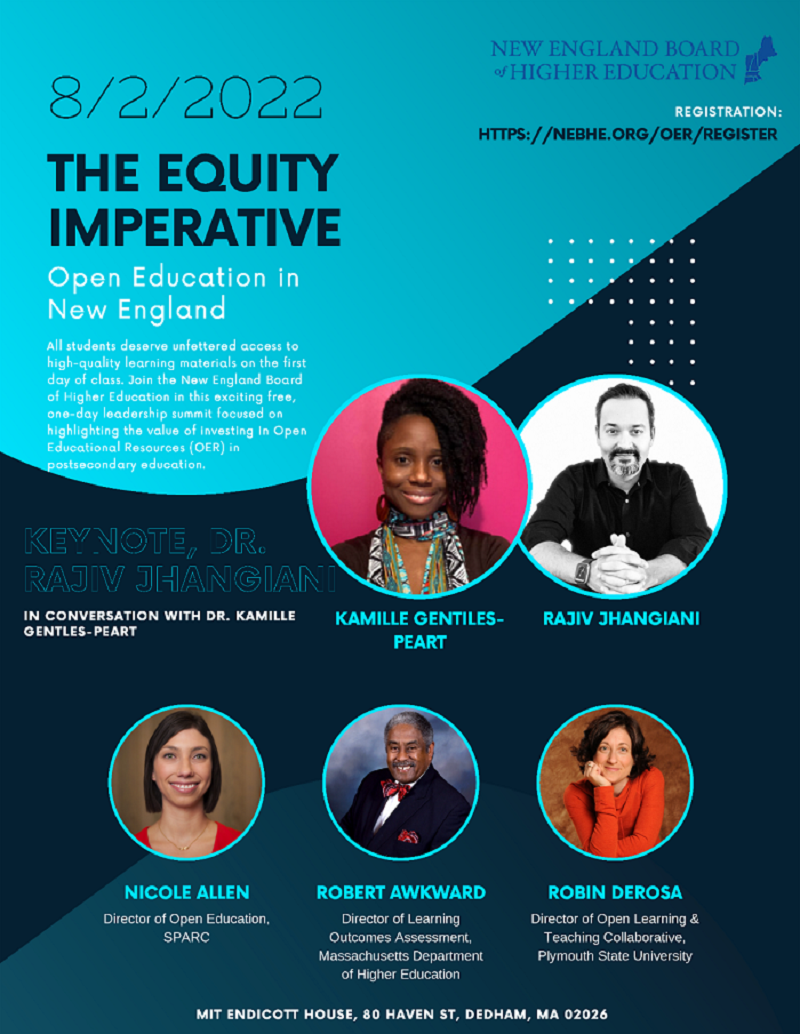 Zoom or in-person at the MIT Endicott House in Dedham, Mass.
All students deserve unfettered access to high-quality learning materials on the first day of class. Join NEBHE in this exciting, one-day leadership summit, focused on highlighting the value of investing in open educational resources (OER) in postsecondary education.
The summit will provide attendees with the opportunity to hear from a regional student panel on how OER has had a positive impact on their academic success and also from regional practitioners about what support is necessary to develop a sustainable Open Education program.
Attendees will walk away with an action plan tailored to their specific institutional, system or legislative roles and goals.
Open Education isn't just about affordability. It's also about rectifying the inequities historically woven into the fabric of postsecondary learning materials.
Come learn how you can support more equitable learning opportunities for all students.
Most portions of this summit will be available via Zoom or fully in person at the MIT Endicott House, 80 Haven St., Dedham, Mass.
This event is intended for individuals in roles of leadership, including faculty department chairs.