August 7, 6 PM – The Columbus Theatre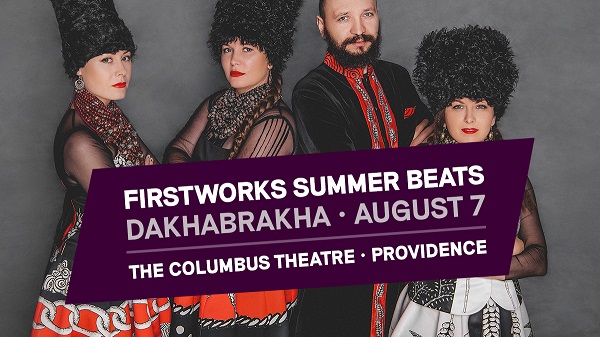 "it's hard not to get caught up in the magic… utter brilliance." -NPR's Bob Boilen
A sonic feast as well as a visual spectacle, Kyiv's DakhaBrakha weaves ancient Ukrainian folk melodies into a subversive musical tapestry that embraces indie rock, pop, hip-hop, the avant-garde, and traditional instrumentation from around the world. 
With the current war and humanitarian crisis in Ukraine, DakhaBrakha has taken on the mission of cultural ambassador, celebrating national pride in uncertain times through the limitless power of music.
FREE • Advance tickets required • Seating is limited, reserve today!
A PVDFest Summer Happening