"PHONE FROM HOME" PHONE-A-THON RAISES MORE THAN $134,000 FOR SCHOLARSHIPS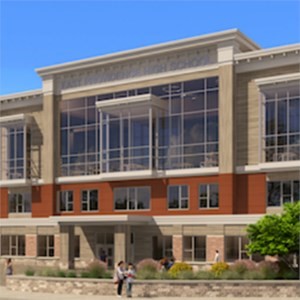 For more than a quarter of a century, Scholarship Foundation of East Providence has gathered a group of volunteers in a local business to reach out to the community to request funds for scholarships for students in our city. Due to health concerns, this was the second year that volunteers instead made calls from their homes in what was called a "Phone from Home" Phone-a-thon.
            And once again, East Providence residents, East Providence High School alumni and former Townies demonstrated tremendous support of local students by contributing to existing scholarships or establishing new ones.
            Scholarship Foundation of East Providence recognizes the generous support of The Carter Fund which matched the first $45,000 received. Thanks to the support of families, businesses and organizations, this year's phone-a-thon set the record for the most ever raised  -$134,665.
As a result, high school and college students living in East Providence will receive scholarships of $1,500 or more this year through the phone-a-thon. Over the past two and a half decades, phone-a-thons have provided more than $2.4 million in scholarships for city residents.
Students from East Providence High School, as well as college students who were past scholarship recipients and their families participated in the fundraising event. Representatives of community groups and board members of Scholarship Foundation of East Providence joined in contacting thousands of East Providence residents.
            Scholarship Foundation of East Providence President Joseph Durand noted that twelve new scholarships and three new book awards were initiated this year. Book awards include those in memory of Estelle Burton, Lillian Damiani Estrella/Mandy Damiani and Patricia Poirier.
New scholarships include those named for John Carnevale and Sen. Valerie Lawson as well as Bruce Humphries Memorial, Charles Vermette Memorial, Cheryl Horton Memorial, EPHS Class of 1964 Cheryl Travers Horton Memorial, Fran & Howard Barber Memorial, James Krause Memorial, Kelly Villari Memorial, Mary Durand Irons Memorial, Peter Barilla Jr. Memorial and Red & Kay Durand Memorial.
           East Providence schools participated in Dress Down Days and made their contributions during the phone-a-thon. Added to additional contributions from school parent teacher groups, more than $10,000 was raised by faculty, staff and parents at East Providence schools through the phone-a-thon this year.
          Ten past classes of East Providence High School contributed to increase the amount they award. Alumni from East Providence High School Classes of 1950, 1955, 1962, 1964, 1965,  1973, 1974, 1976, 1978 and 1985 collectively raised more than $14,000 in scholarships.
            The Scholarship Foundation acknowledged the continuing support of Nordson EFD. The company provided postage and mailing services for this year's phone-a-thon.