THIS WEEK'S MUSE
PATTI WARASHINA

"I used to think about the seashore, because I was trying to imagine what it would be like."
Patti Warashina is a Japanese American ceramicist who constructs her sculptures using porcelain to create narrative and figurative art. Often humorous, often satirical.
She was born in 1940 as Masae Patricia Warashina in Spokane, a city west of the Rocky Mountain foothills and adjacent to the Selkirk Mountains. With a Japanese father and Japanese American mother, she grew up under the shadow of World War Two and among the considerable complications such a family had to endure in the US at this time. Day-to-day living—business and personal—was carefully restricted and closely monitored by the FBI. Though as a child, Warashina was reasonably sheltered from that reality and went about her youthful business.
"I just remember…I'd lie on the lawn, and we had great skies and beautiful clouds. My mother had a huge yard, like three lots of yard, and I used to lie on this grass looking up at the clouds, and I used to fantasize a lot."
Warashina graduated from the art department of the University of Washington in the early 1960s. While there, she was acutely aware of the gender imbalance and of a somewhat "macho culture" that kept her out of technical discussions in relation to using the kilns and other equipment. Her response was to create a series of figures that threw a light on this inequality.
This artistic response to perceived injustice continued through her career. She has pushed the boundaries of clay into the realm of fine art, but almost always with a thread of satire, sharp humor, and incisive social comment. All are designed to highlight important topics ranging from feminist philosophy, social injustice, and political criticism.
"I never took any figure classes at all. It wasn't cool. I liked the ridiculousness (of the Surrealists). It's just the way I saw the world."
The human figure has been at the heart of Warashina's career, and it remains—as it does for many artists—a close resource from which she can always draw inspiration. Affirmation of her own existence. As such, it serves as a visual diary – a daily reminder for reflection and observation of personal time and the society and culture in which she lives. Warashina concedes an "abnormal interest in the absurdity and foibles of human behavior." In effect, her figures have become the actors in her personal narratives.
Her style has shifted over the years, but throughout, Warashina has aimed to speak to us through her work in a visual language we can engage with. To speak of, she says, "the universal quirks of all human nature."
Her work is universal, but she keeps her Japanese heritage close to her heart. "I do subliminally access that portion of my Japanese background in my art from time to time," she says. "When it seems pertinent for the moment."
HAPPENING
43TH ANNUAL ANTIQUE GLASS SHOW & SALE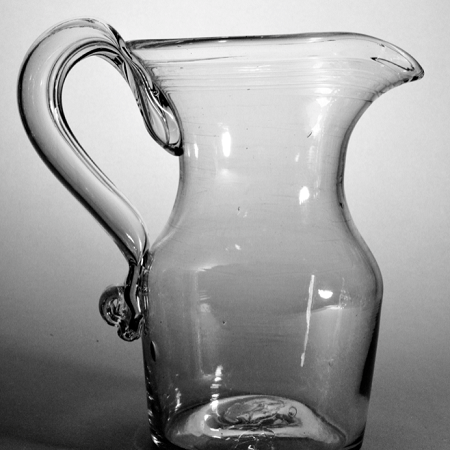 Saturday, September 24, from 10am–5pm
Sunday, September 25, from noon–4pm
34th Annual Cape Cod Antique Glass Show & Sale
Amazing and collectable glass from all over the world.
Price: $7 at the door