To Advance Health Equity, Disrupt the Prescription Drug Market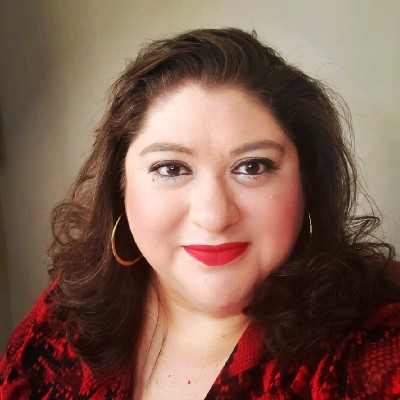 By Amy Hinojosa
Hispanic Americans are the least insured racial or ethnic group in the United States. Roughly 20% don't have health coverage. That's compared to just 6% of the non-Hispanic white population.
As a leader in the Latina community, I'm calling on my fellow Americans to join me in forging bold and disruptive change to the enduring inequities in our healthcare system.
For decades, our institutions and policies have profoundly underserved members of historically marginalized communities, especially Black and Hispanic populations. Finding ways to upend the status quo and build a more equitable system needs to be a priority.
Prescription drug delivery systems should be at the top of the list for major overhaul. By bringing greater transparency to pricing, insurance practices, and middlemen entities such as pharmacy benefits managers (PBMs), policymakers can clear the path to affordable life-saving medicines and level the playing field for health equity.
Simple access to a prescribed medication regimen is a serious public health problem, resulting in as many as 125,000 deaths each year and at least one in ten hospitalizations. For Black and Hispanic populations, they are 7.5 percentage points lower in their ability to maintain a consistent medication regimen. That's why overhauling how medicines are paid for and distributed in our country could have a life-changing impact on the health of communities of color.
A venture recently launched by the famed entrepreneur Mark Cuban could point the way toward an even bigger push for reform. With his new online pharmacy, the Mark Cuban Cost Plus Drug Company, Cuban intends to shake up the industry by delivering generic medications at cost plus a 15 percent fee. That will make some medications available at lower prices than patients can get through their insurance plans.
Under the current system, the actual price insurers pay for many drugs is often kept secret from patients. This enables coverage providers to significantly inflate out-of-pocket drug costs without consumers ever realizing. Cuban's model eliminates such secretive pricing strategies, giving patients a much fairer deal as a result.
It's a great first step in the direction of an even bigger but necessary disruption: exposure and elimination of the back door dealings of PBMs and insurers in the brand-name drug market. Right now, it's common for these firms to secure massive discounts on brand-name drugs from pharmaceutical companies, totaling more than $175 billion in 2019.
In some cases, this can lead to lower insurance premium costs. But that means little to patients who are sick and need medications requiring expensive out-of-pocket payments. The drug maker discounts aren't reaching the consumers who need them most. In 2020, the majority of the nation's spending on brand-name drugs went to companies like insurers and PBMs, not to drug companies who invent and manufacture medicines.
Cutting out these middlemen — or, at the very least, forcing them to share their massive drug discounts with patients — is precisely the kind of revolutionary reform that could immediately flip some of the inequities in our health system. Mark Cuban took the ball to the goal line by demanding transparency throughout the prescription drug supply chain. Congress can get the win for consumers and families across the country by following his playbook.