From the presenters of Blackstone Valley Polar Express & Search For Santa, a new Fall event to enjoy with the family aboard The Explorer!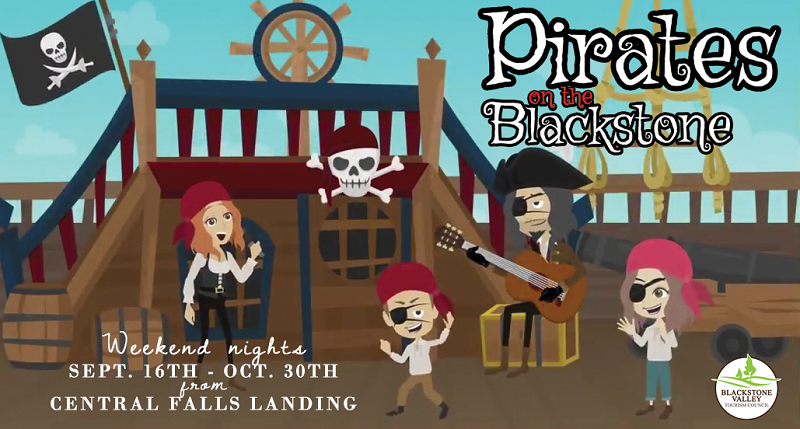 Join the fearless Captain Good
in search of his family's treasure!
Years have gone by since these riches were lost along the Blackstone River and he needs your help to find the chest of gold doubloons. You'll want to watch out for other pirates that may be on the hunt though.
Are you ready to become a pirate? Excitement, surprises and shanty singing are all in store for you aboard The Explorer. Before you even board, Mary Critchet, the Siren, will greet you on land to begin this epic tale!
This 45-minute experience includes a 20-minute journey on the water that is great for children of all ages and includes a FREE GIFT! Plus, don't miss the fun activities such as creating your own pirate name and photo opportunities on shore before your trip.
Come fully dressed as a pirate to increase the fun!
Trips run on weekend nights through October 30th
from Central Falls Landing
15 Madeira Ave., Central Falls, RI
Thank you to everyone that joined us this past weekend!! We had so much fun!
Please check out some photos below and we hope to see YOU aboard The Explorer for this family adventure!