Love Local Fest at Aselton Park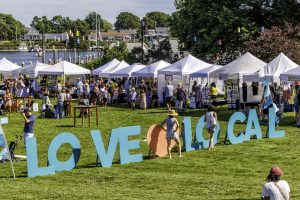 Sunday, September 25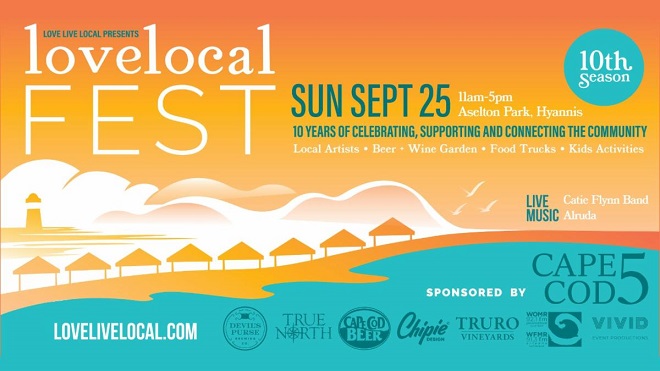 Come support your local artists, makers, musicians, and eateries at the Love Local Fest, now celebrating its 10th season!
The always fun + free Love Local Fest connects and supports our local makers, musicians, artists, eateries and neighbors at Aselton Park on Sunday, September 25th from 11 am- 5 pm.
It's the ideal way to shop local, eat + drink local, and celebrate the astounding talent that flourishes within our local community.
In addition to shopping to support small businesses, the Fest is an all-ages, family-friendly event with a kid's zone run by the Cape Cod Maritime Museum.
Their Young Mariners will be guiding folks through activities on their back patio and will also feature games by Cape Cod Game Guy and Shipyard Boulders.
Don't miss Catie Flynn Band (11:30) and Alruda (2:30), who'll be bringing you the local beats while you shop to your heart's content!
We'll see you there!