Rhode Island Historical Society Premieres 2nd Annual Archive Remix Film Festival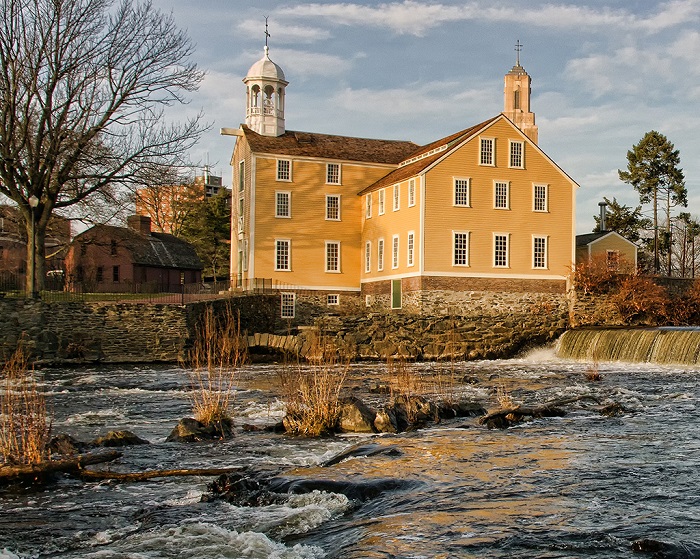 Local Filmmakers Creatively Remixing Historical Footage for Short Films
(PROVIDENCE, R.I.) – The Rhode Island Historical Society will premiere its 2nd Annual Archive Remix Film Festival on Saturday, Oct. 1, at 7 p.m., at the Old Slater Mill in Pawtucket.
This outdoor screening will present an hour-long program of 14 3-minute creative remixes by local filmmakers using materials from the RIHS Moving Image and Audio Collection (MIAC).
Creators were provided with access to over 300 minutes of footage from the 20th century and tasked with creating 3-minute short films composed of at least 75% archival footage.
Gates will open for the outdoor screening at 6:30 p.m. Ample parking is available, and guests are welcome to bring coolers and refreshments. In the event of inclement weather, the event will move indoors to the Blackstone Valley Tourism's theater, located directly across the street from Slater Mill.
Additional screenings will be held across the state throughout the month of October, and include:
Thursday, October 6, Providence Community Library (Rochambeau), 6 p.m.
Thursday, October 13, Warwick Center for the Arts, 6:30 p.m.
Thursday, October 20, Imago Gallery of Art (Warren), 7 p.m.
This event is made possible in part with support from Amica Insurance and a Rhode Island Foundation Community Grant, as well as event partners LittleFire and the National Park Service.
About the Rhode Island Historical Society
The Rhode Island Historical Society, the state's oldest and only state-wide historical organization, is dedicated to honoring, interpreting, and sharing Rhode Island's past to enrich the present and inspire the future.
Founded in 1822, the RIHS is an advocate for history as a means to develop empathy and 21st-century skills, using its historical materials and knowledge to explore topics of timeless relevance and public interest.
As a Smithsonian Affiliate, it is dedicated to providing high-quality, accessible public programming and educational opportunities for all Rhode Islanders through its four sites: the John Brown House Museum, the Museum of Work & Culture, the Mary Elizabeth Robinson Research Center, and the Aldrich House.
The headquarters of the Rhode Island Historical Society are located at 110 Benevolent Street, Providence, RI 02906. Information: (401) 331-8575. Website: rihs.org. Follow the RIHS on Facebook, Twitter, Instagram, and YouTube.