THEATRE BY THE SEA ANNOUNCES AUDITIONS FOR BOYS FOR ITS SUMMER PRODUCTION OF THE BODYGUARD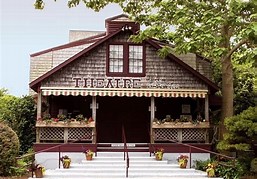 Wakefield, RI – Bill Hanney's Theatre By The Sea announces Open Auditions for Boys for its 2023 summer production of The Bodyguard.
Looking for an African American male child between the ages of 8-12, who are 5'4" and under, to portray the supporting role of Rachel Marron's sweet, innocent young son Fletcher.
Those auditioning must have the ability to sing, (boy soprano/gospel genre), move, speak lines, listen carefully, and follow directions. Professional theatre experience is helpful, but not mandatory.
Selected children will need to be available for daytime rehearsals from June 27 – July 9. (Children will not be called for all rehearsals)
and all day and evening rehearsals and performances from July 10 – August 5, 2023.
Auditions will be held on Saturday, June 3, 2023 at 10:00 am at:
Theatre By The Sea's Rehearsal Studio
450 Woodruff Avenue
Wakefield, RI
Those auditioning must be accompanied by a parent or guardian and should bring a current headshot, or a recent photo and a resume (if available) stapled back-to-back.
Children should come prepared with a brief song (16-32 bars), preferably with sheet music in the correct key, that best shows off their voice.
An accompanist will be provided but will not transpose. 
A cappella is also acceptable. 
Those auditioning should wear or bring appropriate footwear and be prepared to learn a simple movement combination. 
Some children may be asked to read. (Sides will be provided at the audition.) A stipend will be paid.
ALL PERFORMERS AND EMPLOYEES MUST BE FULLY VACCINATED AND BOOSTED
AGAINST COVID-19. PROOF IS REQUIRED TO ATTEND THE AUDITION.
For any questions or to reserve an audition time slot, please contact Associate Producer Thom Warren at