Save the Date!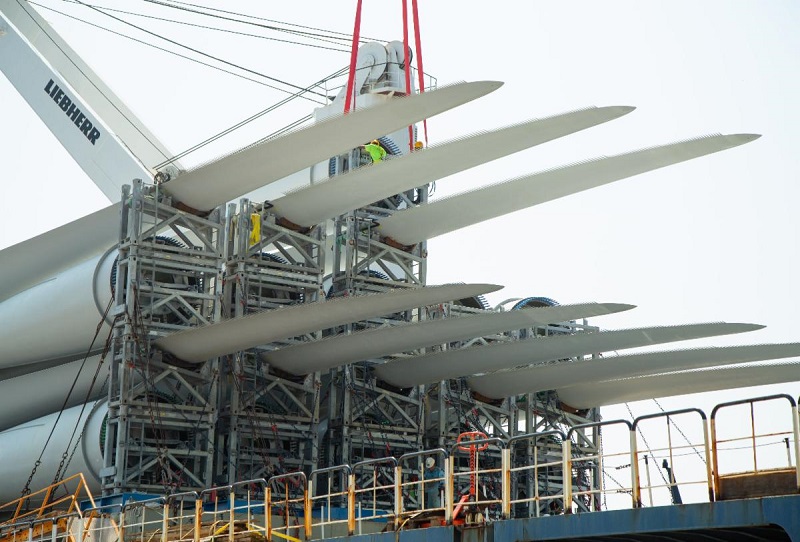 Quonset Businesses to Showcase Latest Industry Innovations at Quonset Day
On June 6th, Quonset businesses will be at the Rhode Island State House showcasing their contributions to Rhode Island's economy. As a key hub for job creation and innovation in Rhode Island, Quonset looks forward to sharing our continued upward momentum with our partners in state government. 
Dave's Marketplace, Dominion Diagnostics, Edesia, Electric Boat, Falvey Insurance, J. Goodison Shipyard, Job Lot, R & D, Regent, Rhode Island Computer Museum, RI Ready, Seafreeze, Seaview, Senesco Marine, JF Brennan, Structural Stone, Survitec, and Toray are among those who will be joining us at our state's capital. To join the exhibition of Quonset companies please email 
Positioning Rhode Island for Success in Offshore Wind Development
As we look to the future, offshore wind development is a clear path to economic growth for Rhode Island and Quonset will be at the forefront. The Quonset Multi-modal Off-shore Wind Transport Center (QMTC) will position Quonset as a wind energy hub for the North Atlantic.
The current plans include an investment of $35 million to support the development, operations and maintenance of off-shore wind farms.
The QMTC structure itself will be 146,250 s/f, including four aircraft hangars and space for eight tenants – all prepared to meet unique needs like docking crew transfer vessels and configuring the various components of offshore wind turbines.
Read more in Steven King's recent article in New England Real Estate Journal
Discovering the Future of Manufacturing: R&D to Host Additive Manufacturing Mobile Showroom On June 8th
An upcoming additive manufacturing mobile showroom in Quonset hosted by R&D Technologies will showcase the potential of additive manufacturing, or 3D printing, in the manufacturing industry. The technology promises to revolutionize manufacturing by creating intricate and durable products with exceptional precision and minimal wastage
The event will witness showcase the convergence of industry professionals such as manufacturers, engineers, and innovators, who will participate in exhibits featuring the latest technological advancements and their respective applications in additive manufacturing.
Attendees will gain valuable insights from industry experts and network with other professionals in the field. This event offers an unparalleled opportunity for businesses to stay up-to-date with the latest developments in the manufacturing industry.
Manufacturers are encouraged to participate and showcase their products at tables. The event organizers have arranged for a complimentary catered lunch for all attendees.
To register for the event, visit: 
https://go.stratasys.com/gen-3dp-truck-rnd-tech.html
For more information or to present enroll your company, e-mail