Join the United Regional Chamber of Commerce at Four Ribbon Cuttings This June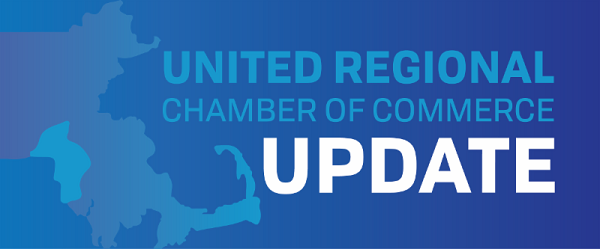 This month, the United Regional Chamber of Commerce (URCC) will be cutting the ribbon at four new member locations.
Please join us as we welcome four new members to the chamber – Koko Fit Club in Plainville, Dogtopia in North Attleboro, and Joyful Living Adult Day Care at Sterling Lofts and Orchid Dental of Attleboro.
If you have any questions, please contact URCC CEO Jack Lank at 508-316-0861 or 
jack@unitedregionalchamber.org
Friday, June 9; 3:00 p.m.
60 Man Mar Drive
Plainville
508-316-4198
https://plainville.kokofitclub.com/
With their patented three-step Koko Smartraining System, exercising and eating right have never been easier. Whether you work out independently with a digital coach or 1:1 with a certified FitCoach, you will always get individualized coaching with every customized workout.
Friday, June 16; 10:30 a.m.
21 East Street, Building B
North Attleboro
508-659-9988
https://www.dogtopia.com/north-attleboro
Dogtopia is the leading destination for dog daycare, boarding, and spa services. Their mission is to assure that your four-legged family members are kept safe and have a fun time when they are at their modern, open-play facility.
Friday, June 16; 1:00 p.m.
Joyful Living Adult Day Care at Sterling Lofts
67 Mechanic Street, Building 2
Attleboro
774-225-0225
https://www.livesterlinglofts.com/
Sterling Lofts is one of Attleboro's best apartment complexes for adults aged 55+. This historic mill was once known for housing makers of high-grade silver products, jewelry, and sterling silver flatware. The center brings care and community to the residents of Sterling Lofts as well as other seniors in Attleboro.
Friday, June 23; 2:00 p.m.
555 Pleasant Street, Suite 101
Attleboro
508-455-4007
https://www.orchiddentalma.com
Dr. Trinh Vo started Orchid Dental to help people and she is committed to providing exceptional care. At Orchid Dental, they pride themselves on their commitment to patient-centered dental services and strive to provide the most comprehensive treatment plans for each of their patients. They utilize modern technology and cutting-edge techniques to ensure that their patients are receiving the most up-to-date treatments available.