Friends of the Warwick Animal Shelter
Conimicut Station
Post Office Box 9285
Warwick, RI 02889-0285

Crafting for Critters Fall Bazaar Supports Homeless Animals
The 9th Annual Crafting for Critters Fall Bazaar will be held outdoors on Saturday, October 14, 2023 at the Airport Professional Park, 2348 Post Road, Warwick, RI from 10:00 AM to 3:00 PM.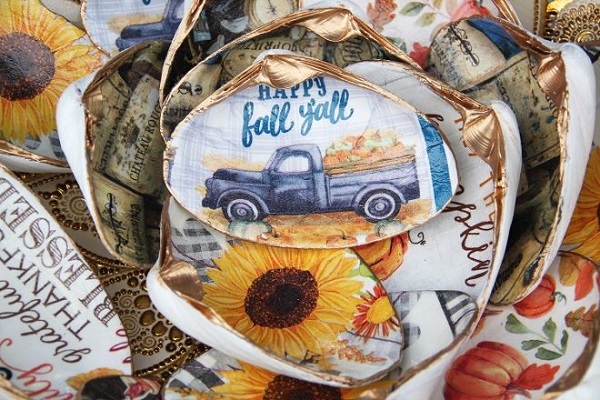 Over 70 artisans will be selling their locally handcrafted items just in time for the gift-giving season! Items for sale include fine art, jewelry, crafts, handcrafted accessories, garden items, apparel, home decor, baked goods, candies, jams & jellies, dog treats, pet accessories, books, Halloween, Thanksgiving and Christmas themed items and more.
Admission and parking are free. Food trucks will be on the premises. Event is outdoors.
For more information or vendor application, please contact Audrey Snow, the Event Director by email at fowas.crafts@gmail.com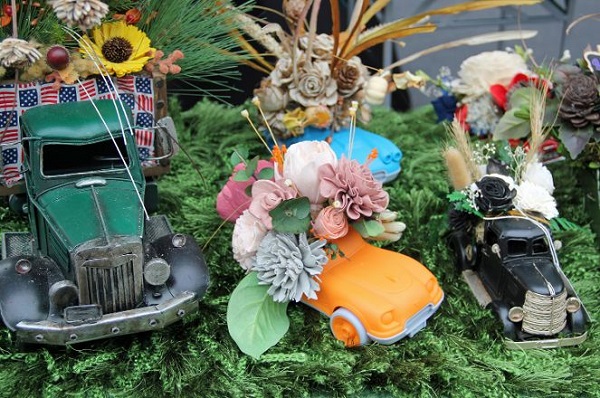 Donations of wet cat food and wet dog food for the animals at Warwick Animal Shelter are welcome (no dry food please).
For information or weather-related updates:
https://www.facebook.com/FriendsOfTheWarwickAnimalShelter or visit our website http://friendsri.org Produced by Friends of the Warwick Animal Shelter, a 501(c)3 non-profit organization that uses donations and fundraiser proceeds to benefit the homeless cats and dogs at the Warwick Animal Shelter. Donations are tax-deductible, as allowable by law.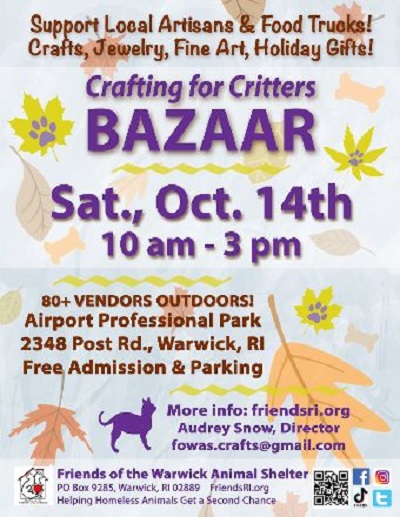 Permission given to use attachments with credit to "Friends of the Warwick Animal Shelter