THIS WEEK'S MUSE
"Art should be strong and nonconformist – and most importantly, art should always be personal."
ISA GENZKEN, SCULPTOR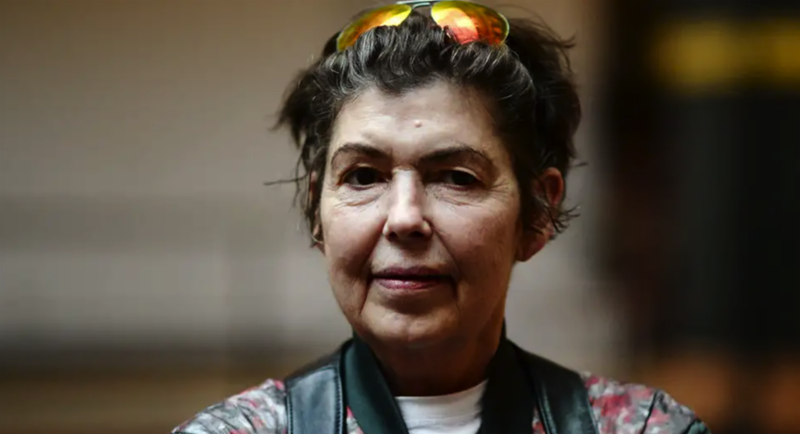 Isa Genzken has long been considered one of Germany's most important and influential contemporary artists. She principally works in sculpture and installation art and incorporates a wide range of materials, including concrete, plaster, wood and textile, paper, and plastics.
Born in 1948, Genzken grew up in and around Hamburg, an area that was devastated during World War II but saw fast and fertile regeneration in the following decade as the divided country rebuilt.
Following art college, she established her practice first in Düsseldorf and Cologne, then – following a period in New York – settled in Berlin, where she lives and works today.
Using what many people might describe in artistic tems as 'found objects,' Genzken builds "architectonic" structures that have been described by critics and commentators as "contemporary ruins." Photographs, bric-a-brac, stone and concrete, toys, shop products, plastics, household objects, and paper materials all find their way into her work. "I always wanted to have the courage to do totally crazy, impossible, and also wrong things," she once said of her apparently— though not in actuality—ad hoc approach to creativity. Mirrors and other reflective surfaces and materials are also utilized to draw the viewer into her work.
A common stylistic motif found in her work is the architectural column. For Genzken, the column has a "purity" through which she can explore and interpret the relationships between high art and the mass-produced products of popular culture. She also carefully and deliberately uses location placement to control how viewers move around, and therefore observe, her work.
Her work has been seen as an attempt to encourage and broaden the art of sculpture without eliminating it. It's a somewhat contradictory statement, but nicely illustrates her desire to be simultaneously traditional and revolutionary.
The results can be pleasingly nonsensical, but remain harmonious, sculptural, and engaging. Their joy is often in their variety; precariously stacked potted plants, empty shipping crates and photographs, found objects, repeating motifs – generating a joyous cacophonous array of objects, all gently uniting under a determined gaze. Her work abandons conventional or expected notions of order, allowing the viewer to tune into "the inherently human qualities of fragility and vulnerability."
And despite any sense of chaos, there is also a very clear sense of consistency in Genzken's work, not only in how she dramatizes a gallery space, but also in how she creates a new dialogue in and around the materials she uses.
"I think my work is very difficult to understand. Sometimes people do and sometimes they don't. I can't do much about that."
HAPPENINGS
PAINT A POSTCARD"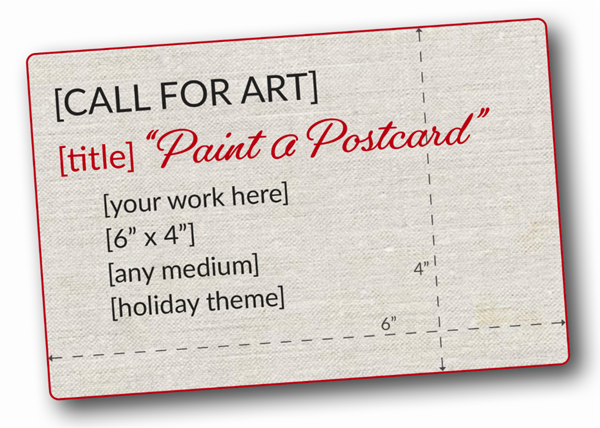 Submission deadline November 24, 2023 For over a hundred years, postcards the world over have been the archetypal "Hello!" to friends and family – like a text message only more interesting! With "Paint A Postcard" we want you to do exactly what it says – paint, or draw, carve, sketch, photograph, weave, or even knit – a postcard.
Tuesday, November 21, 1–3:30pm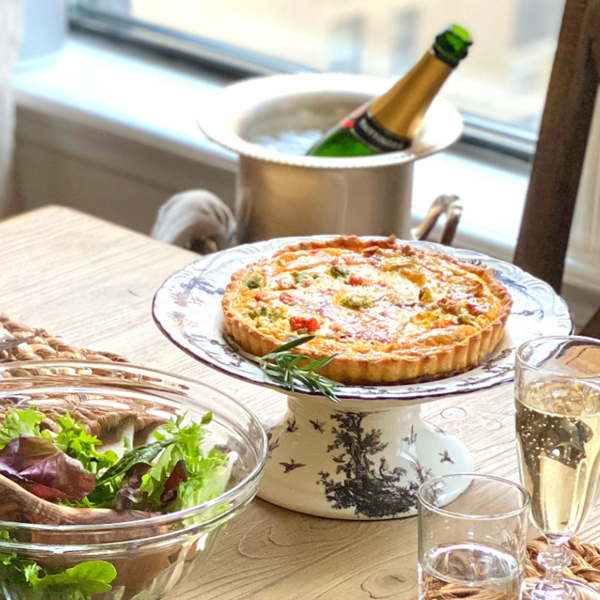 SAVORY FRENCH TART WITH ROASTED VEGETABLES & ROSEMARY PASTRY CRUST
with Marc. J. Sievers
Discover how to make a perfect seasoned crust, every time! Price: $90