COMMUNITY  ENGAGEMENTS
Senate Minority Caucus recognizes and celebrates March 2023 as National Reading Month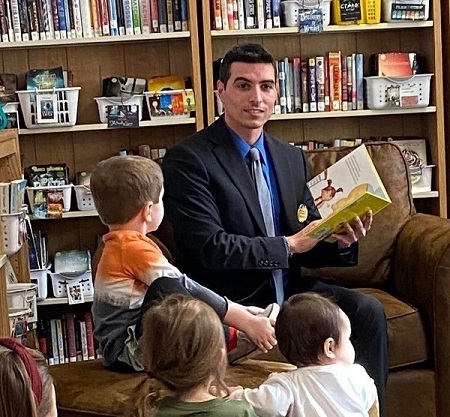 Senator Thomas Paolino
STATE HOUSE, Providence, RI –Senator Thomas Paolino, in unison with the Senate Minority Caucus, introduced a resolution entitled Recognizing and Celebrating March 2023 as "National Reading Month".
The Resolution affirms the innumerable benefits of reading including increasing vocabulary and comprehension skills, stimulating brain activity, improving memory, and reducing stress.  It also upholds reading as a fundamental cornerstone to individual freedom and empowerment and encourages sharing the power and joy of reading to promote a community of literacy, knowledge and empathy.  The Resolution was read and unanimously approved by the Senate on March 21, 2023. 
"Through agencies like the Family Literacy Center in Lincoln, I have had the opportunity to see firsthand the advantages for children who develop an early love for reading.  We need to encourage kids to not only learn to read, but to enjoy reading.  We also need to make sure they have the tools they need to become successful readers because reading can open whole new worlds for these children," declared Senator Thomas Paolino.   "I am glad my colleagues in the Senate share my enthusiasm for reading.  The unanimous passage of this resolution demonstrates the Senate's commitment to promoting reading as means of empowerment for both children and adults,"
Senate Minority Leader Jessica de la Cruz commented, "I have been an avid reader all my life and have inspired a love of reading in my three boys. Currently, we are reading books written in Portuguese together, expanding their language skills and honoring our heritage.  Consequently, I am very happy that the Senate is recognizing the importance of reading as a skill that unleashes enormous potential for children and a skill that continues to benefit adults in achieving success in all aspects of their lives."
The Senate Minority Caucus will recognize and celebrate March as National Reading Month by participating in story times in the community and with their own families.