Sens. Raptakis, Burke, Tikoian, Sosnowski and Reps. Serpa, Noret to reintroduce DUI bills in upcoming session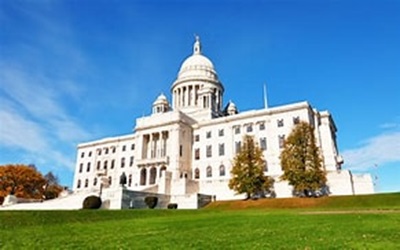 Contact information: Sen. Raptakis (401) 524-2233, Sen. Tikoian (401) 524-7083, Sen. Sosnowski (401) 783-7704, Sen. Burke (401) 374-4721, Rep. Serpa (401) 323-8829, Rep. Noret (401) 641-0813, Mark Dennison (401) 862-5048, Wesley Pennington (401) 479-1474, Cathy Andreozzi (401) 480-2277 and (401) 602-5045
STATE HOUSE – Several legislators are planning on reintroducing a legislative package that will strengthen the penalties for drunk, impaired and reckless driving offenses.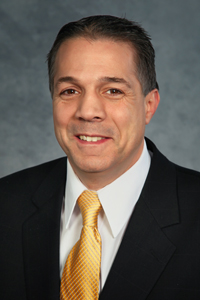 Senator Leonidas P. Raptakis
Sens. Leonidas P. Raptakis, John P. Burke, David P. Tikoian and V. Susan Sosnowski and Reps. Patricia A. Serpa and Thomas E. Noret will be reintroducing the bills when the 2024 General Assembly session starts in January.
"Drunk driving offenses are becoming an almost daily occurrence in our state and people are being seriously injured and killed due to the reckless and selfless actions of individuals who continue to get behind the wheel when impaired. The State Police are sounding the alarm bell that Rhode Island has a serious drunk driving problem and the only way to deter this terrible and dangerous behavior is to stiffen the consequences for driving drunk," said Senator Raptakis (D-Dist. 33, Coventry, West Greenwich)."Every year we are faced with more senseless tragedy as our residents continue to get hurt, maimed or killed in accidents caused by driving under the influence. Too many of our children, our family members, friends and neighbors have been taken away from us too early due to the criminal actions of those who get behind a wheel while drunk or high. These bills will send a strong message that this selfish and destructive behavior will be met with severe consequences, hopefully sparing more families from living with the heartbreaking reality of losing a loved one to a drunk driver," said Representative Serpa (D-Dist. 27, West Warwick, Coventry).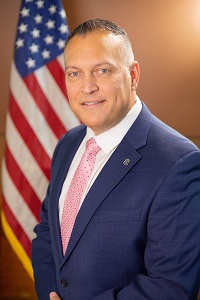 REPRESENTATIVE THOMAS E. NORET
"H-5699 was submitted with the intent to STOP incentivizing 'leaving the scene of an accident' when an operator knows they've been drinking and doesn't want to face the consequences and or stigma of a DUI. The penalties are substantially less and there is no lookback provision when a coward leaves the scene of an accident. The penalties should be equal to those of DUI or even greater!" said Representative Noret (D-Dist. 25, Coventry, West Warwick).
"Even a single roadway fatality is one too many. That's why I have made roadway safety a priority throughout my time in the Senate. This year, Rhode Island has seen an alarming increase in deaths on our roadways. Along with that increase has been a disturbing spike in the number of impaired drivers who are involved in fatal crashes. It is time we significantly strengthen penalties for impaired and reckless driver, both to hold these drivers accountable, and to deter others from getting behind the wheel," said Senator Sosnowski (D-Dist. 37, South Kingstown).
"The serious and devastating problem of drunk and impaired driving is not going away so we must redouble our efforts to stamp out this atrocious and damaging behavior. I am proud to cosponsor these bills once again in hopes that they make our roads safer for our families and friends," said Senator Burke (D-Dist. 9, West Warwick).
"As former Police Chief and Major on the Rhode Island State Police, one who has personally seen my fair share of carnage from DUI wrecks, I ask you when is enough, enough? It is our responsibility, collectively, to ensure Rhode Island roadways are safe and our communities remain free from the tragedy of DUI-related fatalities. We must act and institute a multiprong approach to curtail drunk and drugged driving," said Senator Tikoian (D-Dist. 22, Smithfield, North Providence, Lincoln).
"Many of us know a family that was shattered by a drunk driving accident or death. We must look to other states' best practices to reverse Rhode Island's worrisome increase in drunk driving arrests," said Senator Gu (D-Dist. 38, Charlestown, Westerly, South Kingstown).
"We need to look at the facts. Our state ranks as one of the worst in the nation for impaired driving, yet our laws are among the weakest in the nation. With the recent legalization of cannabis for recreational use impaired driving is even more of a challenge. MADD data shows that a driver operates a vehicle 88 times before they are convicted of driving under the influence. Our law allows for enhanced penalties for repeat offenders, but there is only a 5 year look back period. This is the shortest lookback into a driver's record in the United States. Many other states, like Massachusetts allow the justice system to review the individual's entire driving record, form licensure to current day. We here at MADD RI have only one answer for this," said Wesley Pennington, Program Director for MADD RI.
"This holiday season, there are 21 million chances you or a loved one could encounter a drunk driver on the road. Each day, this risk is as high as 347,000 moments that could change your life forever. The time is now to make a change," said Jennifer O'Neil of MADD RI.
"Our state has a DUI problem that my family knows all too well. We lost our seventeen-year-old son Matthew at the hands of an impaired driver in 2022. Every single day,